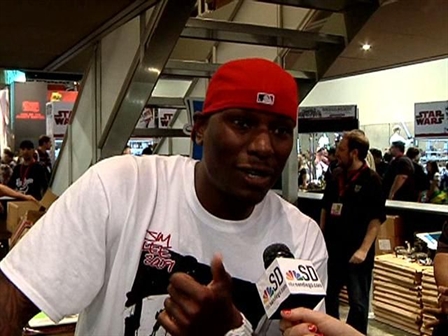 UConn currently has four tailbacks on the roster and first-year coach Bob Diaco is fine with that, especially since two of them are freshmen Arkeel Newsome and Ron Johnson.

According to the New Haven Register's Jim Fuller, Newsome is one of just 10 freshmen at the FBS level to have a game with at least 200 all-purpose yards, which no doubt hastened his ascension up the depth chart.

"You are going to see Arkeel Newsome and Ron Johnson a lot more," Diaco said during his weekly press conference. "I wasn't interested in pinning the team down to a release like that because the other two are more than functional and doing a great job and have great attitudes. Arkeel and Ron still don't know in great detail the protections and all the different things that come at them on any given down. There are still some issues but just some growing that needs to happen there. So we can manage that and continue to improve. Each new look, that's one in the bank," Diaco told the Register.

But both offer the Huskies a dynamic option out of the backfield, which is why they will both see more playing time.

"Arkeel is a contact-fast player," Diaco continued. "His playing speed is as fast or even faster than his actual speed. There's a lot of players in the game that when they go in the game they play slower than they run. As contact approaches, they play even slower. Arkeel is unique in that he plays as fast as he actually and may actually play faster than he is actually is. If you timed him running a 40-yard dash on the field as opposed to lining him up in gym shorts and running on a turf field, it might even be faster. That's a unique trait, not everybody has that connection between brain and fine motor skills," Diaco told the Register.

The Huskies travel to New Orleans to Tulane Saturday.