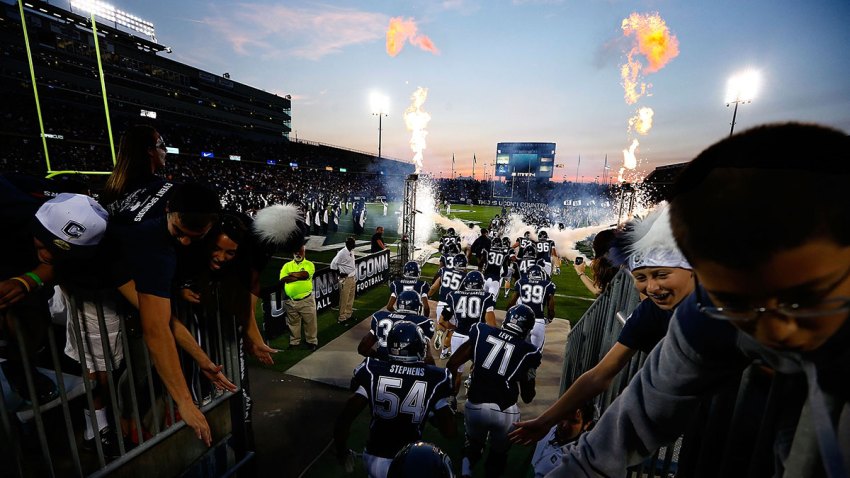 One of the silver linings to coming off a terrible season is that, this time around, there should be plenty of opportunities for young players to see playing time. And with first-year coach Bob Diaco now running the show, that likelihood increases further since he's not tied to any of the veterans partly responsible for the 3-9 record in 2013.

That brings us to Arkeel Newsome, who has been impressive through the first few weeks of practice.

"Speed, toughness, he actually has more body size than I anticipated," Diaco said, via the New Haven Register. "He is a little bit more stout and stronger than I was expecting him to be and he uses every pound of it. There are a lot of guys who play the game where their contact speed isn't as fast as they can run but he is running at full speed the whole time so that is a very positive trait that he has."

Then there's freshman running back Ron Johnson, who has also made a name for himself in recent weeks.

"Both (backs) have been great, both are big-time players - Johnson out of Florida and Newsome out of Connecticut," junior running back Max DeLorenzo told the Register. "It is great because you see them from day 1, footwork, they mess up some plays and now look at them practice 12, it is night and day and that is a good sign that they are improving every day and they have the ability to make plays."

DeLorenzo, who rushed for 367 yards and five touchdowns last season, is expected to see the brunt of the carries this season, but Diaco concedes that he won't rely on just one back.

"I see them all participating, all have different things they can run," the coach said. "If I need to hammer a nail into a wall I get a hammer, I don't use the back of a Phillips head screw driver….we have different jobs on offense. We are going to dial up the appropriate tool to do the job."

In this scenario DeLorenzo is the hammer while Newsome is more of a change-of-pace back.