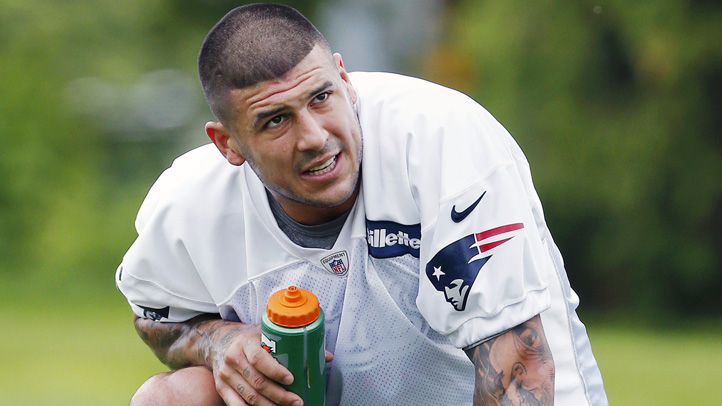 Geno Auriemma is known as the man responsible for building the UConn women's program over the last quarter-century. He has eight national titles, countless conference titles, and has sent many an All-American to the WNBA.

But nine years ago, Auriemma also served as the Connecticut Nike Elite AAU coach. His son, Michael, was on the roster as was Aaron Hernandez, the New England Patriots tight end who has been at the center of the investigation into the murder of Odin Lloyd.

Auriemma, who says he hasn't spoken with Hernandez in a couple years, was asked recently about the Pats tight end and his former AAU player.

"Aaron was easy to coach," Auriemma said Monday, according to the Hartford Courant. "But then again, he was only 15, 16. He was easy to coach. His dad was around all the time. His mom was around all the time. His friends were the guys on the team. For me, he was easy, but then again, I didn't go home with him. I just saw him a couple hours when we practiced and I saw him on weekends when we had trips to go play, so it's not like I knew him like I knew my son or anything like that."

Hernandez lost his father several years later and some attribute that to him losing his way at the University of Florida and now the Patriots.

"Any time you see anyone that you know -- or have had any kind of relationship -- go through a situation like he's in right now, you can't help but be shocked about it," Auriemma said of Hernandez, who was friendly with Michael during their AAU days. "Then again, Aaron, who was 16, 17, and Aaron who's [23 now] are two completely different people as anyone else would be. It's sad. No matter how it comes out, it's sad."
It has been some time since Auriemma has spoken with Hernandez.

"When he was in Florida, [we spoke] once or twice, then when he signed with the Patriots, a couple times," the coach said. "But I think when he signed that big contract he changed his cell phone ... which was really smart of him to do that. It's a shame. I wish his dad was around to help him out a little bit."