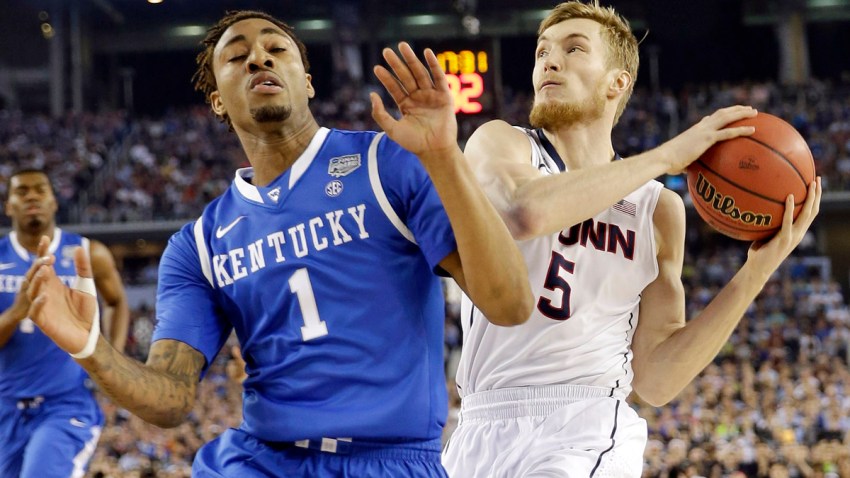 Turns out, it's not just Shabazz Napier and DeDandre Daniels preparing for the 2014 NBA Draft. Another UConn teammate integral in the team's title run is also working to hear his name called during next month's event. Niels Giffey has joined seven other draft-eligible players at St. Vincent Sports Performance's NBA Pre-Draft Training Program.

Giffey will be joined by Garry Harris (Michigan State), Glenn Robinson III (Michigan), Semaj Christon (Xavier), Jake Odum (Indiana State), Trevor Releford (Alabama), Eric Atkins (Notre Dame) and Luke Hancock (Louisville).

Giffey arrived in Storrs in 2010-11, and contributed as a freshman during the Huskies' Kemba Walker-led title run. The Berlin native also played well for the German National Team last summer, and is considered a smart player who excels from behind the arc. He'll spend the next two months training in Indianapolis to give him the best chance at playing at the next level.

More details from the St. Vincent website: "With a proven track record of producing first round picks over our history, St.Vincent Sports Performance continues to provide NBA prospects with a comprehensive program designed to maximize performances in the NBA Pre Draft Camp. By combining our performance program with the skill development package by Coach Ed Schilling at Champions Academy, St.Vincent Sports Performance provides prospect an inside look into the NBA."