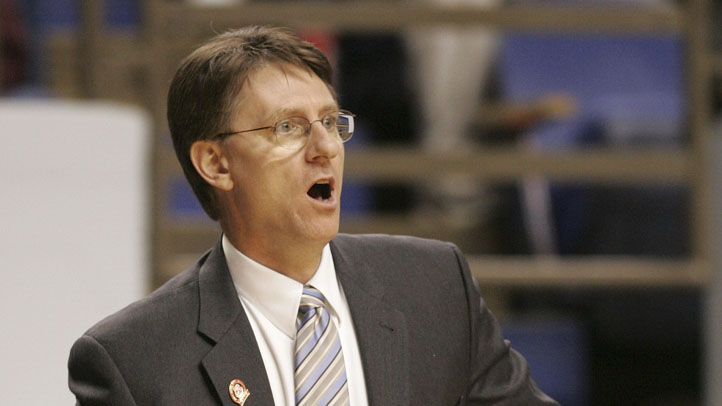 It was almost a month ago that then-assistant basketball coach Andre LaFleur left UConn for Providence. LaFleur was thought to have made the move because he felt like he might not get a head-coaching shot if he stayed in Storrs.

From the time he left, speculation had Glen Miller, a former assistant and head coach at Brown and Penn who returned to UConn as the director of basketball administration, moving into LaFleur's role. And Tuesday, the university made it official.

"I am so happy to be able to move Glen into the position of assistant coach," said head coach Jim Calhoun in a press release. "Glen is an exceptional teacher of the game of basketball and I am excited that he will be able to get back on the court for us this year."

"I am thrilled to be back on the court coaching and teaching and also back on the road recruiting," said Miller. " I enjoyed the past year being back here at UConn and hope that I can continue to have a positive impact in an assistant coach spot."

Miller, a UConn graduate, played two seasons in Storrs and two seasons for Calhoun, then the Northeastern coach. He joined Calhoun's UConn staff in 1986 before moving on to head-coaching stints at Connecticut College, Brown, and Penn. Miller returned to the Huskies in June, 2010 as the director of basketball administration.

As to who will fill the recruiting void left by LaFleur, the Hartford Courant's Mike Anthony points out that "Miller and [Kevin] Ollie are the main traveling recruiters under Calhoun. [George] Blaney can recruit, too, but largely remains in Storrs."

Now the Huskies need to fill Miller's old position. Anthony writes that the candidates include "Kevin Freeman and possibly Ricky Moore are among the interested - and Calhoun said recently he is in no rush.