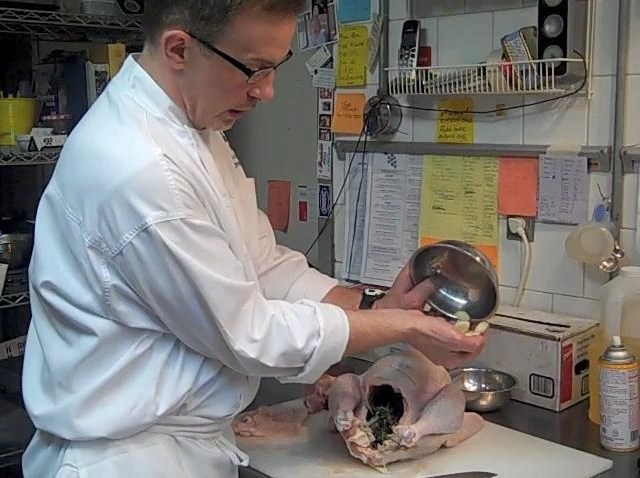 After an up and down junior season that was marred by injuries, senior Bria Hartley has returned to the form that made her one of the most underrated guards in the country during the first two years of her college career. On Sunday, she scored a career-high 30 points, which proved to be the Huskies' margin of victory in a 94-64 win over American Athletic Conference opponent Rutgers.

"If I hit them I keep going, if I miss them all I keep going," Hartley said afterwards, via the team's website. "I've got to stay with my shot and I'll be confident that I'll eventually make them."

Clearly, Hartley didn't lack confidence against the Scarlet Knights; she finished 11-of-18 from the floor, including 6-of-8 from behind the three-point line as the top-ranked Huskies ran their record to 19-0 on the season and 6-0 in the AAC.

"I think offensively we all were on the same page and had a really good flow the entire game," Hartley continued. "The mixture of shots inside and outside and everyone was able to hit shots."

Sophomore forward Breanna Stewart added 23 points and nine rebounds, and senior center Stefanie Dolson had 16 points and 10 rebounds.

"We got such great balance, Stewie and Stef (Dolson) kept things together," UConn coach Geno Auriemma said. "It was a great team effort, everyone played great. ..."This is not an easy place to come and get your flow going. Getting off to a great start is always a point of great emphasis when he come here. This is one of the best starts we've had here."

Meanwhile, longtime Rutgers coach Vivian Stringer, who has seen plenty of Huskies teams over the years, remained impressed with the 2013-14 version.

"It's Connecticut, and it's everybody else," Rutgers coach C. Vivian Stringer said. "Whether people want to do deal with it or not. It's Connecticut and everyone else. Talent wise it's clear they are there. Coaching wise it's clear they are there."

If there's a silver lining for Rutgers it's this: They're leaving the AAC after the season to join the Big Ten so annual meetings with the Huskies don't have to be in their future. That said, both coaches sounded like they would be in favor of continuing the rivalry.

"It's not to say it's last time we'll be down here," Auriemma said. "I talk to Vivian about this kind of stuff. I don't imagine it will be last time down here. It's good to bring your team down here in this kind of environment."

Next up: UConn hosts Memphis Wednesday at 7pm ET.