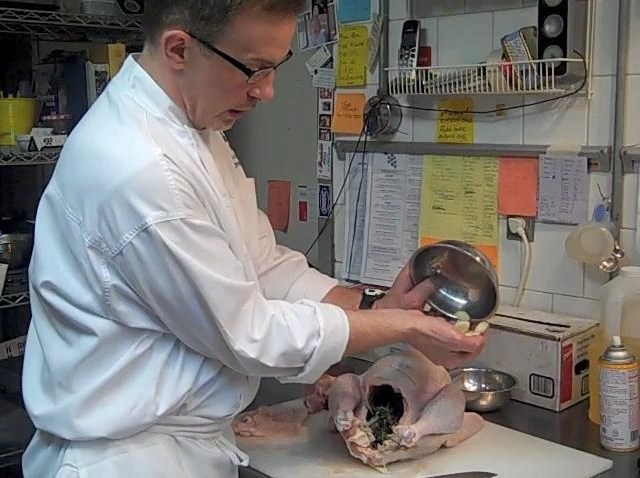 The 2012-13 season was supposed to be Bria Hartley's breakout campaign. Instead, an ankle injury suffered over the summer proved to be a lingering issue throughout the year and she the junior guard never really was herself.

She was healthy to begin the 2013-14 season but through the first few games she still hadn't found her groove. In fact, in Friday's win over Maryland, was 0 for 11 from beyond the arc, which was a microcosm of the last 12 months or so. But two days later, she scored 29 points against Penn St., tying her career record.

For the week, Hartley averaged 19.7 points, 5.7 rebounds and 5.3 assists per game, and it earned American Athletic Conference player of the week honors.

More details via the press release:
Hartley started the week off with a 20-point, eight-rebound, six assist effort in the Huskies 76-57 victory over No. 3/3 Stanford on Monday.

Hartley was 9-13 from the floor and 2-4 from beyond the 3-point arc against the Cardinal. She followed that up with a 10-point, six-assist performance in UConn's 72-55 win at No. 8/7 Maryland on Friday. She also chased down three rebounds and her six assists came against only one turnover.

Hartley completed the week with a career-high tying 29 point performance in the Huskies' 71-52 victory at No. 13/15 Penn State on Sunday. Hartley missed her first three 3-point field goal attempts against the Lady Lions but made five of her last seven attempts from long-range. The North Babylon, N.Y. native was also snared six rebounds and recorded four thefts for the Huskies.

Hartley, a 2012 WBCA/State Farm All-American, is leading top-ranked UConn in scoring this season with 16.3 points per game.
In October, Hartley talked about how she benefited from last season even if it didn't go according to plan.

Honestly, [2012-13] was my best season in terms of learning and maturing," she said. "I've never had to face anything like that before; not playing and being so inconsistent when I did. It helped me grow as a person. But I will have a chip on my shoulder this season. I am a very competitive person. I am so excited. I want this to be an elite year."

So far, so good.