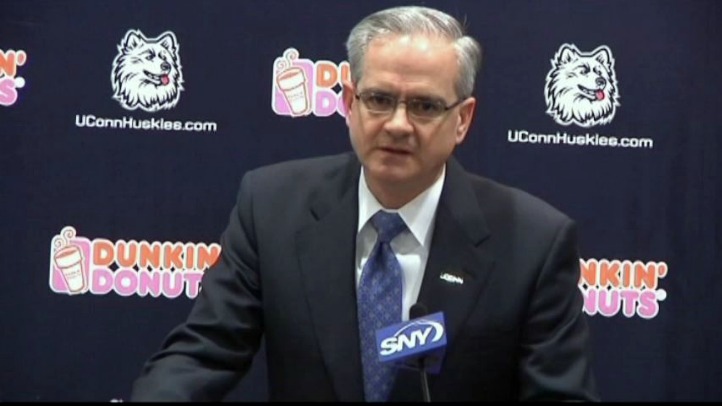 Almost nine months since Jeff Hathaway reached an agreement with the University of Connecticut to retire as athletic director he has accepted the AD role at Hofstra University, according to a report from SNY.tv. A Tuesday morning press conference has been scheduled to officially announce the move.

More details via Adam Zagoria of ZagsBlog.com:
Hathaway is the latest person with UConn ties to land at Hosftra. Former Hofstra AD Jack Hayes, now the AD at Brown, worked for Hathaway at UConn. Assistant basketball coach Pat Sellers was an assistant at UConn under Jim Calhoun. And former UConn guard Jamal Coombs-McDaniel transferred to Hofstra and will be eligible this year.
Calhoun and Hathaway seldom saw eye to eye and Calhoun won the ensuing power struggle. That said, new UConn AD Warde Manuel has made it clear that whenever Calhoun retires, it won't be a coach-in-waiting situation. Translation: Calhoun won't be solely responsible for hand-picking his successor, although he'll have some say in the process.

As for Hathaway, he spent the fall and spring serving as the chair of the men's NCAA Tournament basketball selection committee. There was some speculation that he played a part in putting UConn and Kentucky in the same bracket where they would've met in the Round of 32. Turns out, it didn't matter; the Huskies were blown out by Iowa State in the second round.

Despite the differences between Calhoun and Hathaway, the school excelled in men's and women's basketball, played in a BCS Bowl game in football, and were just a game away from a College World Series appearance in baseball, all on Hathaway's watch.