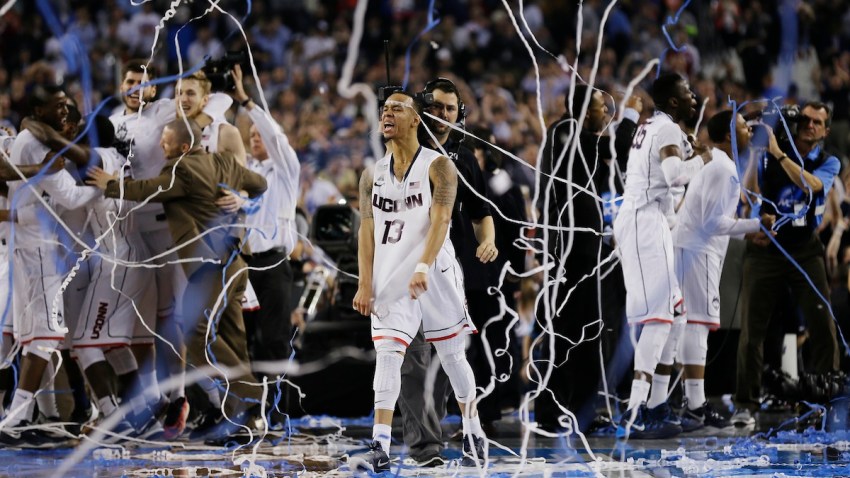 LeBron James once called Shabazz Napier the best guard available in the NBA Draft. So it wasn't a surprise when the Heat took Napier in the first round, though it wasn't long before James had returned to Cleveland. And now Napier has been sent to the D-League.

Napier, who led UConn to a national title last spring, has scored just three points in the Heat's last four games, and now he's headed to Sioux Falls.

Details from the team:
Napier has appeared in 23 games with the Heat this season averaging 5.7 points, 2.2 rebounds, 2.0 assists and 21.4 minutes while shooting 42.9 percent from the field. He previously scored in double-figures in six-straight games from November 16 through November 25, the longest such streak by a Heat rookie since Michael Beasley did so in eight consecutive games from April 1, 2009 through April 15, 2009.
But Napier's recent struggles -- coupled with the return of Dwyane Wade -- convinced the Heat that he needed more seasoning in the developmental league.