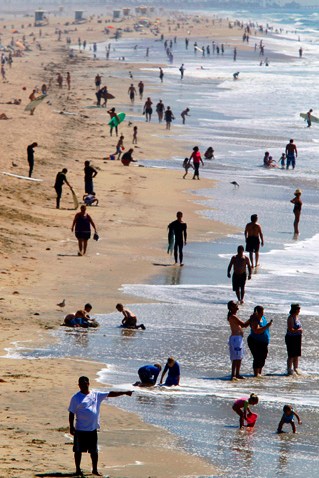 Part of the process of rebuilding the UConn football program is stocking the roster with Bob Diaco's players. That will start in earnest this summer, when his first wave of recruits makes their way to Storrs. As it stands, the Huskies now have 15 commitments for the 2015 class, the latest is 6-2, 323-pound nose tackle Trey Blackwell of Egg Harbor, New Jersey.
SNY.com's John Silver notes that Blackwell made his official visit to Storrs a few weeks ago when the Huskies faced Boise State.

UConn is playing with Julian Campenni, 6-0, 300-pounds and Mikal Myers, 6-0, 310-pounds at NT right now. Campenni is a junior, Myers a sophomore, so there is development time there when Blackwell gets here. Blackwell is the No. 15 commit of the 2015 class. the Huskies do have some big guys on the DL coming in. Kevin Murphy is a highly regarded recruit from Pennsylvania and figures to be on the edge in a 3-4 alignment.
UConn's other 2015 commitments include: WR Frank Battle, QB Tyler Davis, DT Kevin Murphy, OLB Connor Freeborn, DE Phillipe Okunam, FS Marshe Terry, TE Ben Hartwick, WR Aaron McLean, TE Ian Campbell, LB Nazir Williams, DB Aaron Garland, DB John V. Robinson, TE Chris Lee, CB Justice Pettus-Dixon.