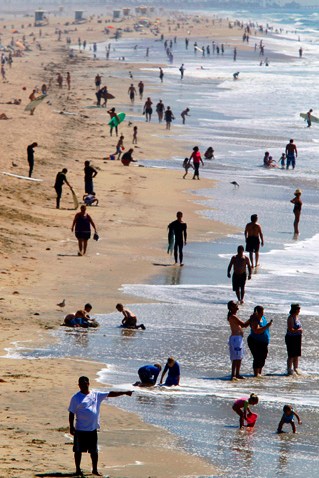 That didn't take long. Last week, first-year coach Bob Diaco talked about the 2015 recruiting process. Then, in the span of a few days, he landed his first two commitments -- Kevin Murphy, a defensive lineman from West Chester, Penn., and Tyler Davis, a quarterback from North Bellmore, N.Y.

And now we can add two more names to the list: 6-6, 215-pound tight end Ben Hartwick (Mahwah, N.J.) and 6-5, 260-pound defensive end Philippe Okounam (St. Paul's School -- N.H.).

"My mom and I visited [last week] and we spoke with Coach [Bob] Diaco and all the coaches, and we just really liked them," Hartwick said, via the Hartford Courant. "We liked what we saw in what they're trying to do with the program, and it really just felt like home."

It was Hartwick's first offer.

Okounam, who was born is Russia, picked UConn over Yale, Dartmouth and UNH. "I thought the campus was nice and I want to study business; They have a great business school," he said. "I want to be a football player. I think right now this is the place for me."

And Davis, who committed last week, added this: "Their energy is contagious, really," he said of the coaching staff. "I love it and absolutely want to play for coach [Diaco] and the UConn Huskies."

SNY.com's John Silver points out that this is all part of Diaco's recruiting plan.
UConn has taken the approach to offer players, but not pressure into commitments. UConn wants the players if they commit now, or in January, and don't want a player that feels trapped to commit early.

The Huskies are targeting tall and long players who have athleticism, something head coach Bob Diaco stressed he wanted when he took over the head coach job in December.
It's an interesting strategy but ultimately all fans care about is winning. And we'll know more about that in the coming months.