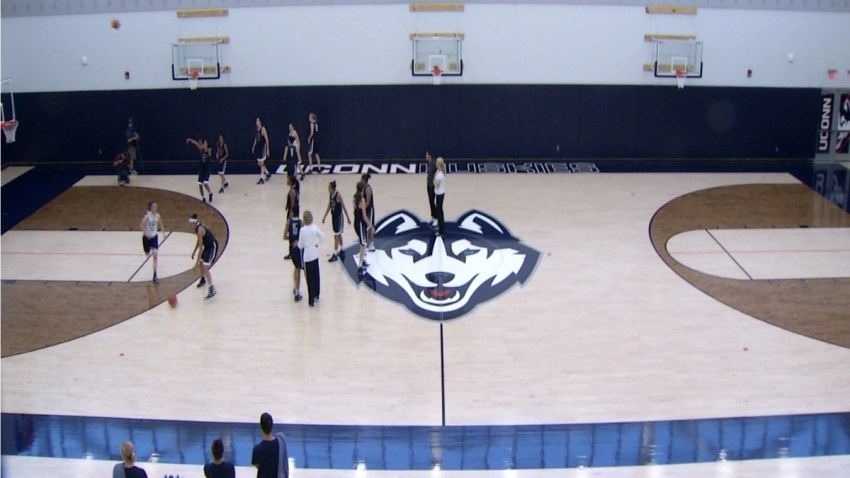 The Huskies' first practice is in the books. The two-time defending national champions have begun the process of defending their title for a third straight time, a journey that officially begins when they face UC Davis on Nov. 14. First things first, though.

"How did it go?" Auriemma said of practice No. 1, via the Hartford Courant. "Well, it was a little noisy in there. But that's not a bad thing because everyone needs to listen closer to zero in on what's being said. … And it was a little warm in here, which is OK because it helps you break a sweat a little easier.

"But I told them after practice that it's like when a guy goes to New York City to have dinner and you ask him how the food was and he says, 'eh, it was OK.' It's hard to say it's great because it was just the first practice of the year."

No one expected a glowing review from Auriemma, a man with high standards who isn't one to exaggerate. But the Huskies have Morgan Tuck back after she was sidelined with a knee injury and Kaleena Mosqueda-Lewis spent the offseason getting stronger after she was slowed by injuries last season. Oh, and there's Breanna Stewart, the best player in the country fresh off a stint with Team USA, which won the FIBA Championship earlier this month in Turkey.

"It was an amazing experience learning about the game from the best players in the world," Stewart said. "But I was really looking forward to getting back to my team. The entire experience has given me a tremendous level of confidence."

Auriemma agreed: "Being around those guys, being at practice, seeing how people work and how they prepare, that is something that is going to help her a lot," he said. "She knows now that if I want to make the Olympic team [in 2016] that I need to make some strides and that is good for her."

Then there's the highly touted freshman class, which includes Gabby Williams, Kia Nurse, Sadie Edwards and Courtney Ekmark.

"I think everybody is excited about the freshmen, except the coaches and the upperclassmen, because all they do is screw up every drill," said Auriemma. "I would like for them to show us their competitiveness. I don't think they are going to show us that they are ready to win us a national championship because that is not feasible."

Like we said: Geno has high standards and is not one to exaggerate.