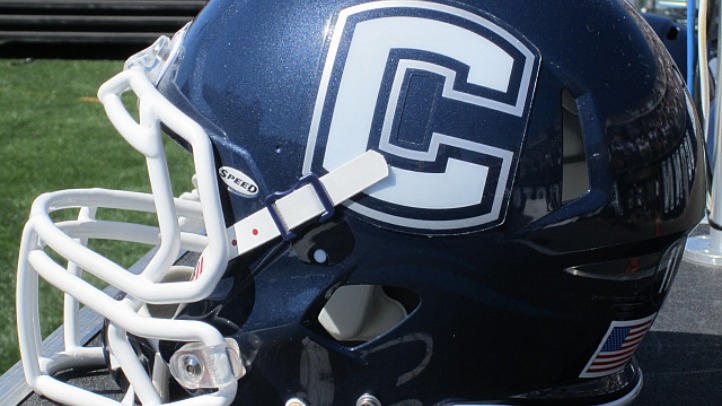 Last week, UConn football had just five recruits for the 2013 class, which was worst in the Big East. Now they're up to eight, which may or may not portend good things for the future (based on scouting, player development and, well, a lot of luck).

We'll know one way or the other in the coming weeks and months; earlier this year, coach Paul Pasqualoni and his staff welcomed 25 new faces to the 2012 squad and some should have an immediate impact.

And while the 2013 class lacks the quantity, UConn coaches continue to recruit (because, as we've noted countless times previously, recruiting is the life blood of any successful program). Earlier this week, the program landed Folorunso (Foley) Fatukasi, a 6-3, 280-pound defensive lineman from Beach Channel High School in Rockaway, NY. Details via the New York Post:
The Big East school had already become Fatukasi's targeted destination after he went to spring practice and watched the defensive line "tear it up." He wanted to stay close to his tight-knit family. UConn got serious about recruiting him after the camp and offered him on Monday.

The 6-3, 280-pound Fatukasi immediately accepted a chance to play defensive tackle in Storrs, Conn. He is the first player to go to directly to a BCS-level school straight from Beach Channel in the 10 years coach Victor Nazario has been at the helm.
Fatukasi, who also drew interest from Rutgers, Syracuse and Delaware, chose the Huskies over Buffalo, the only other school to offer him a scholarship.

"I don't have to worry about going to any more camps," he told the Post. "Everything is just overwhelming. It's about time. I got a school that my family likes and that I like. … It's a big deal. ... It feels pretty good to get my school some recognition."