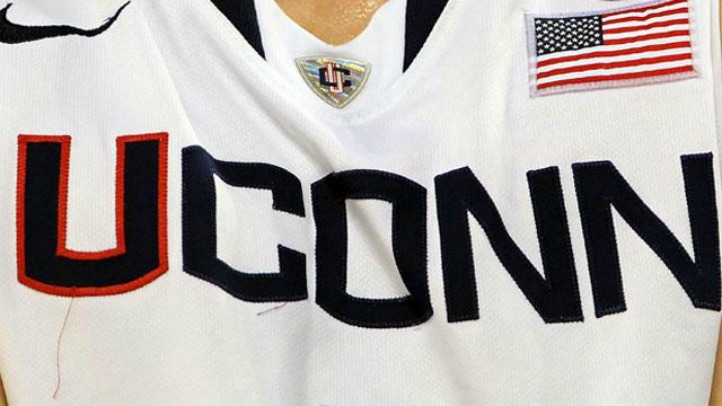 Signing coach Kevin Ollie to a long-term deal was the best thing to happen to UConn for a couple reasons. First: he was the best man for the job, even if athletic director Warde Manuel wasn't crazy about the idea of Jim Calhoun hand-picking his successor. Ollie not only had the full support of the man who created Huskies basketball as we know it, but his players support him too. That's important

Second: it's a lot easier to recruit the country's best players when the coach doesn't have "interim" in his title -- even when the program is currently ineligible for the 2013 NCAA due to poor Academic Progress Rates. The most recent evidence of this: UConn signed 6-11 Amida Brimah of Miami, Florida, who tweeted Monday morning that "I will be playing basketball at the University of Connecticut.

The ZagsBlog's Adam Zagoria describes Brimah as "raw but with a big upside." Brimah's high school coach, Juan Hernandez, explains the big man this way:

"He's got huge upside," Hernandez told the New Haven Register's David Borges before Brimah committed. "Unlike some of the American kids who've been playing since they were little kids, he pretty much picked up the game 4-5 years ago. His ceiling is a lot higher than others. He's got a huge motor, he's an extremely enthusiastic kid. He works unbelievably hard."

Miami Killian High School coach Nick Ronda told Borges that "Offensively, (Brimah would) be a little bit limited early on. He can shoot free throws pretty well and he's got a nice mid-post, high-post shot. But his feet, he's got to keep working on."

Zagoria writes that Wake Forest, Georgia Tech and St. Louis were reportedly interested in Brimah.

Brimah joins guard Terrence Samuel and big man Kentan Facey in UConn's class of 2013.