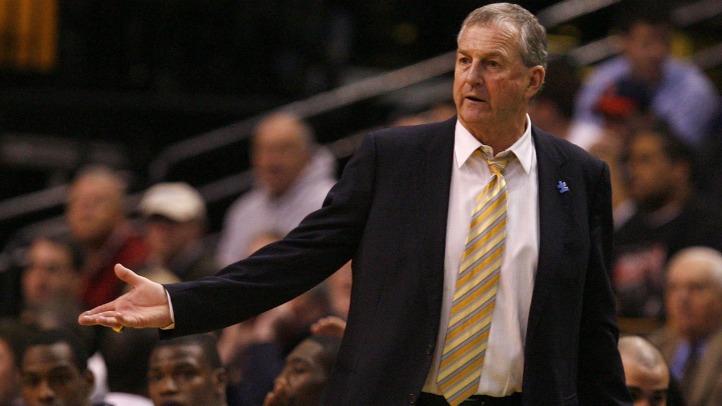 One of the big subplots to last season's men's basketball team -- other than the improbable third national championship -- had to do with the team's academic progress, as measured by Academic Performance Rates (APR). Or more specifically: there lack of progress.

Poor scores resulted in the loss of two scholarships, although coach Jim Calhoun blamed the method for calculating APR scores, as well as UConn losing players to the NBA and other programs (through transfers), as partly responsible for the substandard results but that didn't change the NCAA sanctions. The team was still without the two scholarships (and had lost another due to unrelated recruiting sanctions), which is why Michael Bradley had to give Andre Drummond his scholarship this fall (Drummond eventually gave it back, instead choosing to pay his own way his freshman year).

Well, there's some good news on the academic front. Via the Hartford Courant's Dom Amore:

"Last year's team really had a culture of achievement in both academics and athletics," said Felicia Crump, who has been the men's basketball academic counselor since 2009. "And this year's team is really doing a good job of continuing that culture."

Amore writes that Kemba Walker, Donnell Beverly and Charles Okwandu all helped the Huskies improve their APR scores.
More from Amore:
This winter, the program has collectively participated in inter-session courses. Students have participated in the past, but everyone is taking courses now that run the duration of time between the end of the fall and beginning of the spring semesters. An inter-session course is usually three hours a day, to insure the proper number of class hours in a short time.
"I know the APR is a hot-button issue," Crump says, "but I'm focused on making sure progress is being made." As for the inter-session courses, Crump adds: "It's a great way to get ahead and get credits in a short amount of time."

For their part, the Huskies players have nightly study halls in their hotel rooms when they're on the road. It also doesn't mean lighter course loads -- the 12-15 credit-hour-per semester requirements remain -- it just, in Amore's words, "…help them stay ahead of the game on credits and, if a player does choose to leave school in the spring, can give him better academic status at the time of his departure, which affects APR."