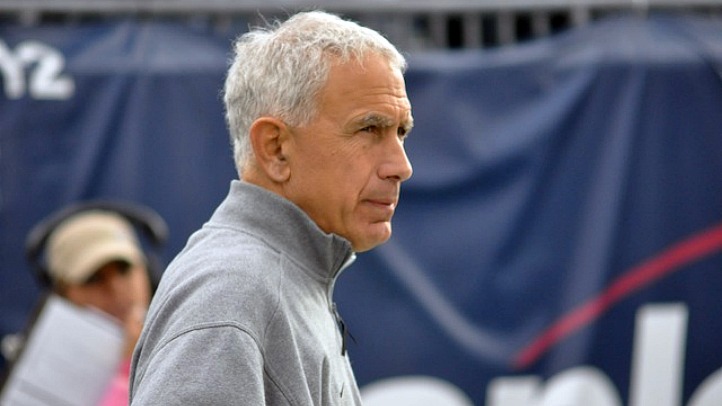 This is one of those posts that writes itself every preseason because, well, from one year to the next, preseason rankings are pretty much worthless. And yet, fans and media latch on to them because this is what months without actual football will do to a person. So with that in mind, CBSSports.com has released their 2013 conference predictions and, not surprisingly, no one thinks much of the Huskies' chances.

We say "not surprisingly" because this has been the unofficial media refrain since before Paul Pasqualoni arrived in Storrs back in 2011.

We'll get to that in a second. For now, the CBSSports.com results: Of the eight writers, three picked UConn to finish fifth in the new American Athletic Conference, two writers picked UConn to finish sixth, another predicted seventh, while one soul thought the Huskies were no better than eighth.

Louisville was the unanimous No. 1 choice, while opinions were split on the No. 2 team (Cincy, UCF and Rutgers). Temple was the favorite to finish in the basement among the 10-member AAC programs.

Last preseason, UConn was picked to finish sixth (they were seventh), and the fifth in 2011 (they were sixth).

As we've done in previous post about preseason rankings, it seems fitting to end with a quote from former Huskies coach Randy Edsall. In 2010 after the Huskies were picked fourth in the Big East, Edsall had this to say: "My reaction is the same as it was last year. Who cares? We don't get excited about preseason polls. It's all about what you do on the field."

That Huskies team went on to win the Big East and play in the Fiesta Bowl. Pasqualoni won't need that kind of miracle in 2013, but he'll have to do much better than 5-7 if he hopes to return for a fourth season.