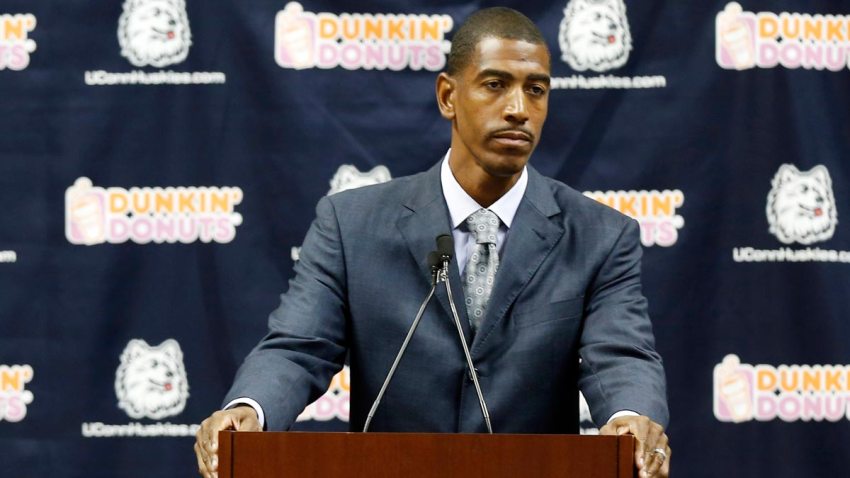 The Associated Press preseason poll is out and the UConn men's basketball team is ranked 18th. This comes two weeks after the Huskies were 19th in the USA Today/Coaches poll.

Kentucky (27 first-place votes) and Michigan St. (22 first-place votes) are Nos. 1 and 2, according to the AP poll.

Coach Kevin Ollie won't put much stock in preseason rankings. Last month, after the Huskies were ranked second in the AAC heading into the season, Ollie offered this:

That's respect, but it doesn't mean anything because everybody starts the season zero and zero. I want to be first at the end of the American Conference tournament. It's just a number right now. … You can talk all you want to, but if you don't have actions to back it up, it's irrelevant."

But there's plenty of reason for optimism with this group. The Huskies return senior Shabazz Napier, one of the best point guards in the country. He'll be joined in the backcourt by Ryan Boatright. And forward DeAndre Daniels is poised to have a breakout campaign.

A year ago, this team was unranked and Ollie had been on the job for a month. It's a testament to what the coach has meant to this program, as well as the maturity of his players, who never gave up on a season that was already lost, at least in terms of the Big East and NCAA Tournaments.

Still, Ollie's right when he says preseason rankings don't "mean anything." Remember 2011-12? The Huskies were coming off a national title, returned Jeremy Lamb, added Andre Drummond, and were a preseason top-10 team. By the time it was over, UConn was an average team, at best, and was eventually ousted in the first round of the NCAA Tournament.

As for the rest of the AAC, defending national champs Louisville are ranked third nationally, and Memphis is 13th.