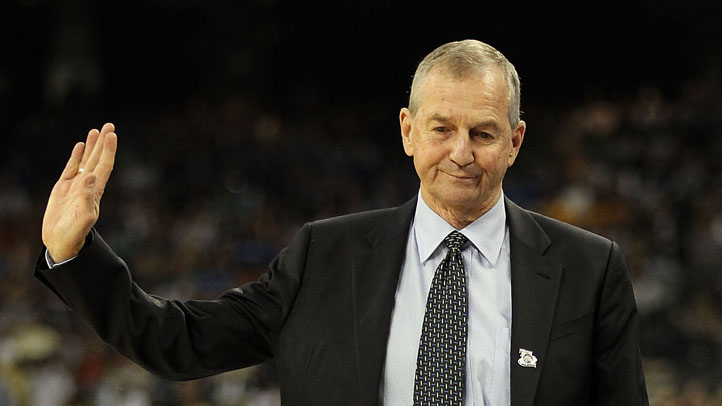 It was a busy week for the defending national champions, but that's the nature of holiday tournaments. For the Huskies, that meant Thanksgiving in the Bahamas for the Battle 4 Atlantis which, in theory, isn't the worst way to spend a few days in late November.

It's just that UConn, after beating UNC-Asheville 73-63 on Thursday, were thoroughly outplayed a day later by the University of Central Florida. Reality seldom is as dire as coach Jim Calhoun might suggest after a game, but it's hard to quibble with his sentiments last Friday.

"I can't be more disappointed in how we played," he said. "We just stopped playing. We couldn't even get the ball inbounded near the end. Nobody stepped up and it was a complete disaster for us."

Yep, that's a problem, even for a team as loaded as the Huskies. Point guard Shabazz Napier, one of the team's two go-to guys played poorly. He was 1 for 7 from the field and accounted for seven of the Huskies' 13 turnovers.

Making the loss even tougher to swallow: four minutes into the second half, UConn went on a 10-0 run to take a 50-33 lead. After that, it was pretty much downhill and fast. But that's the beauty of playing three games in three days. If you stink up the joint one night, you'll have a chance at redemption tomorrow.

Redemption for the Huskies came against Florida State in overtime. Freshman Ryan Boatright, who saw his first action of the season against FSU after sitting out the first six games due to an NCAA infraction, hit three clutch free throws with seven seconds left in regulation, and Napier made up from his underwhelming performance against UCF by scoring 26 points.

"I knew everyone thought I was going to miss those," Boatright said of the late free throw attempts. "The way I grew up I had pressure every day, in a single-family home with my mom. My grandfather always used to say pressure was my middle name."

Things went so well that even Calhoun had nice things to say.

"I'm proud of our kids," he offered. "Boatright doesn't get much play, but he has an awful lot of courage. He didn't know if he was going to play today or two months from now. Our two freshmen made UConn feel healthy about ourselves. You want them to get their feet wet, but they just jumped in."

And that's important to remember: the UCF loss is bad, especially for the No. 4 team in the country. But a) this is November and b) the Huskies are an extremely young team. Alex Oriakhi is the elder statesman of the bunch and he's a junior who has struggled thus far.

Also: don't forget how inconsistent the 2010-11 version of this squad was. It wasn't until March that they finally came together. On paper, this year's team is much better, and while they've been inconsistent, that's not wholly unexpected given the time of year and lack of experience.