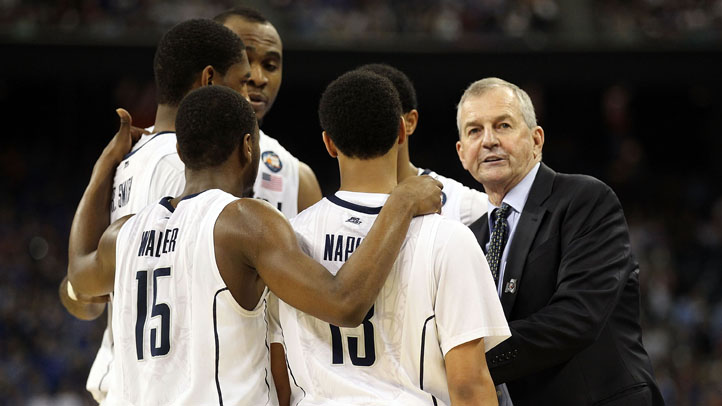 Despite the three national titles, the annual top-25 rankings, and Jim Calhoun's stature as one of college basketball's most successful coaches, he -- nor any of the other Big East coaches -- had any say in the recent conference realignment discussions. Not so much because their input wasn't valued, but because basketball isn't a revenue generator. Football is where the money's at, even for middle-of-the-road programs like Syracuse and UConn.

Last week, the Big East announced five new members: Houston, SMU and Central Florida for all sports, and Boise State and San Diego State as football-only participants. The Huskies faced San Diego State's basketball team in the Sweet 16 last spring on their way to the national championship, and now, thanks to their Big East affiliation through the football program, the two basketball teams might be playing again in the near future.

Calhoun mentioned recently that he had spoken with SDSU coach Steve Fisher, and San Diego State's official twitter feed announced Monday that "UConn has already agreed to a home and home arrangement with SDSU basketball - according to [Athletic Director] Jim Sterk."

UConn's response, also via Twitter: "No contract, no dates, no details. It has not progressed beyond initial conversations, but certainly will soon."

The Hartford Courant's Don Amore points out that the Huskies have already committed to playing in next year's Carrier Classic, which will take place on an aircraft carrier docked in San Diego (this year, UNC defeated Michigan State). It would make sense for UConn to play SDSU as long as their out there.

***

In other men's basketball-related news, the latest national polls are out and UConn remains No. 9 in the Associated Press and dropped a spot to 10th in USA Today/ESPN. After Kentucky's loss, Syracuse is now first in both polls, and Louisville is No. 3 and No. 4, respectively. The Big East has three teams in the top-10 and six teams in the top 25 (Marquette, Pittsburgh, Georgetown).