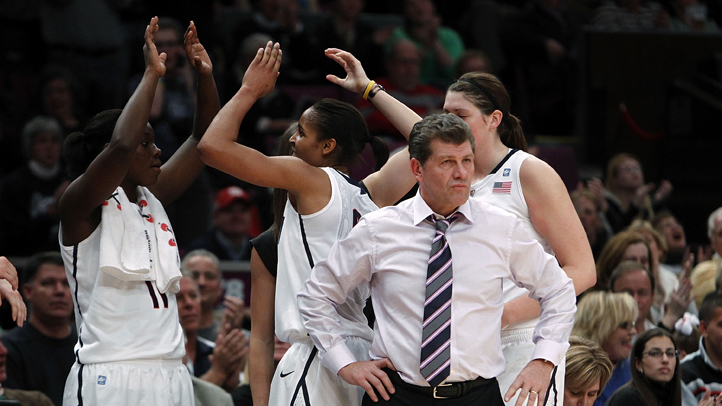 With West Virginia headed to the Big 12 for the 2012-13 basketball season, the Big East now has just 15 women's programs, which means some changes to a conference schedule used to accommodating 16 teams. In previous years, each team had one home-and-away series with a conference rival; now, with the Mountaineers' exit, it will be two.

On Wednesday, the Big East announced the particulars of the new schedule. For Connecticut, that means facing Marquette and -- you guessed it -- Notre Dame twice in '12-13. The Fighting Irish, arguably the Big East's best team, knocked the Huskies out of the Final Four the previous two seasons. Both times, however, Notre Dame lost in the NCAA Championship game.

Additionally, each Big East team will face six conference foes at home and six more on the road. The rationale for determining the two home-and-away matchups, according to the conference (and by way of the Hartford Courant's John Altavilla): "provide additional quality television, for competitive issues and RPI implications."

The rest of the Huskies' conference schedule will include home games against: DePaul, Louisville, Pittsburgh, Seton Hall, Syracuse and Villanova. And on the road: Cincinnati, Georgetown, Providence, Rutgers, St. John's and South Florida.