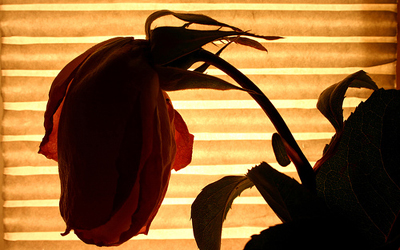 The last time Iowa St. and UConn met in the NCAA Tournament, it was Jim Calhoun's last year at the helm and the Huskies had underachieved their way through much of the 2011-12 season. The roster included Jeremy Lamb, Andre Drummond, Alex Oriahki and Roscoe Smith, all players who would declare for the NBA Draft or transfer in the weeks following UConn's punchless loss to Iowa St.

And on paper, the 2011-12 Huskies are a much better team than the 2013-14 version but, as the saying goes, games aren't played on paper. And for Cyclones coach Fred Hoiberg, he knows that UConn's game plan begins and ends with senior point guard Shabazz Napier, who not only lights up the scoreboard, but finds a way to get his teammates involved.

"This [UConn team] is obviously Napier's team," Hoiberg said on a conference call with reporters. "[Ryan] Boatright can score in bunches. I'm very impressed with [DeAndre] Daniels, and [Neils] Giffey at the perimeter. This is a completely different game, a completely different prep (from the previous matchup). ...

"Those two guards are as good as we'll play against all year in terms of playmaking, breaking the defense down off the dribble, creating for themselves and teammates. Their shooting numbers are off the charts, they have guys who can hit from outside if you help out on penetration, it's a difficult assignment for anybody. And Napier, when you face somebody who can absolutely take over a game at any moment, that's a tough prep for anybody."

Hoiberg also had kind things to say about coach Kevin Ollie, whom he's been friends with for two decades, including a brief stint together with the Chicago Bulls.

"He's one of the best teammates I ever had," he said. "There was no doubt in my mind he would be a successful head coach, just because of how smart a person he is, off court and on the court. Neither of us were guys you go to, great players, per se. But both of us thought about the game. I couldn't be happier for what Kevin has accomplished."

As for the problems the Cyclones present, Ollie spoke frankly during an appearance on Sirius XM radio.

"They're a very high level team," he said, [Melvin] "Ejim, DeAndre Kane, Dustin Hogue, I could go right on down the list. I know they're missing Niang, a vital part of their offense with his facilitating ability, but they come out guns blazing. Their tempo. And Fred, if he sees a mismatch, he's going to keep going to it and going to it. That's his NBA background."

The two teams meet Friday at 7:27 p.m. ET at Madison Square Garden in the Sweet 16.