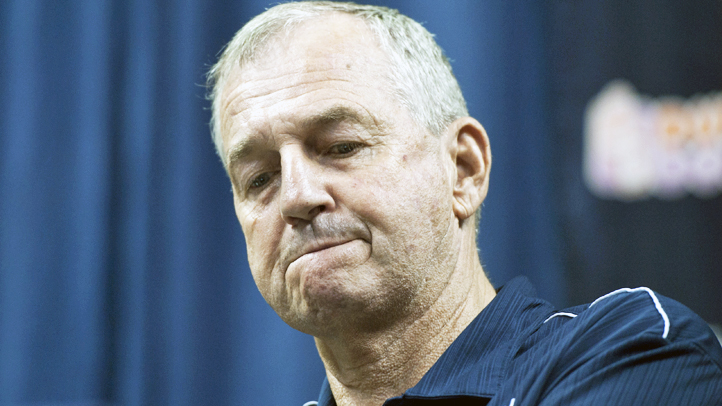 The documentary "Born to Lead: Jim Calhoun" premieres Thursday, Oct. 4 at the Bushnell Theatre in Hartford. During a Thursday conference call, the Hall of Fame coach talked about the film.

"It's surreal, in the sense of seeing your life being depicted," Calhoun said, via the New Haven Register. "It's something different. As (UConn soccer coach) Ray Reid said, 'Who plays you?' It's a documentary. They had to use me, because they couldn't use Sean Connery at the time. I think it's kind of fun."

Calhoun conceded that he never thought about having a documentary made about his life but was approached about the possibility shortly after he retired in Sept. 2012 and eventually relented.

"I thought it would be good to talk about leadership, maybe be inspirational to some people," he said. "We have different parts of our lives -- we used to call it a Polaroid, now we call it a selfie -- different snapshots of our lives. If you look at me as a stone-cutter from Quincy, Massachusetts at 18, or on the podium getting a national championship ring, or the Final Four or Hall of Fame, all those things are a positive picture. ...

"When I'm watching clips of it, it's amazing how many memories come back," he added. And in case you're curious, Calhoun's done coaching.

"The good thing about it, when you stop coaching, you stop losing. The things that we've already done have been great."