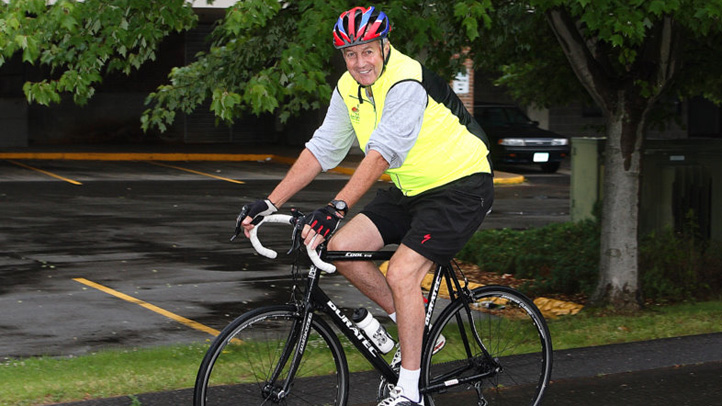 UConn basketball coach Jim Calhoun was released from the hospital on Tuesday afternoon, three days after fracturing his hip in a bicycle accident on Saturday.
Associate head coach George Blaney previously said the 70-year-old coach was cycling near his home in Madison when he hit some sand and fell.
Calhoun went through a successful surgery at the UConn Health Center in Farmington on Saturday night to repair a left hip fracture, according to a statement from UConn.
Now, he is home to recuperate and to begin rehabilitating his hip, according to Phil Chardis, assistant director for athletic communication at UConn. There is no timetable for Calhoun's return to office. That will happen at a time of Calhoun and his doctors' choosing.
Calhoun, who has led Connecticut to three NCAA titles, broke several ribs in an accident during a charity bicycle ride in 2009.
The crash on Saturday happened hours before he was supposed to coach in a charity game.
Copyright AP - Associated Press