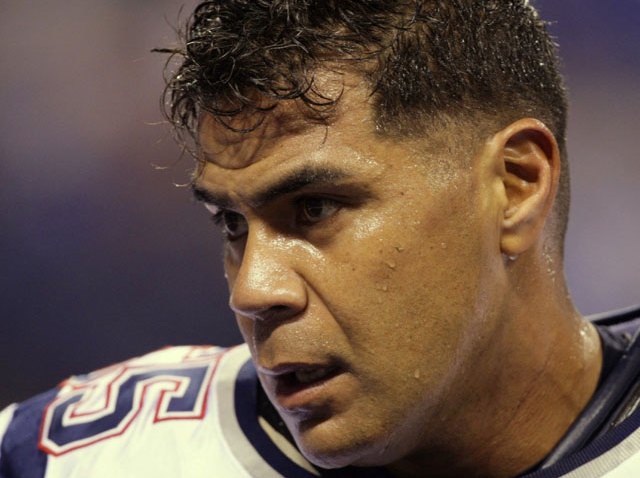 Hours after his arrest and release from custody, former New England Patriot and former Chargers linebacker Junior Seau was involved in a vehicle crash off a cliff in Carlsbad, California.
At 8:42 a.m. Monday, Carlsbad police received a 911 call reporting a single vehicle accident at Carlsbad Boulevard and Solamar Avenue. Inside a white Cadillac SUV, officers said they found one person identified as Junior Seau.
According to a police news release, a "preliminary investigation shows the vehicle left the roadway and travelled over the cliff, landing on the beach below."
Seau was transported to Scripps La Jolla to be treated for his injuries, Carlsbad police said.
According to a spokesperson at the San Diego central jail, Seau was booked into custody Sunday night but had been released. The spokesperson would not reveal any information as to what charges Seau was booked on or even what time he was released.
Seau was born in San Diego and played for the Chargers from 1990 to 2002. He played for the New England Patriots in 2006 and 2007. he came out of retirement to play with the Patriots again in 2008.
Follow us on Twitter @NBCConnecticut, on Facebook, and sign up for breaking news SMS alerts on your phone by texting "CTBREAKING" to 622669.