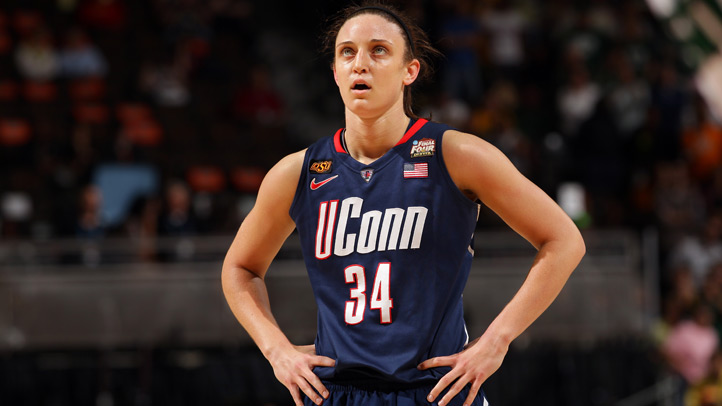 Twelve months ago, Kelly Faris was the first-round pick of the Connecticut Sun, fresh off the second national championship as an integral part of the UConn Huskies. She spent the winter playing professionally in Hungary during the WNBA offseason, but still found time to watch the 2014 UConn squad win the NCAA Tournament and finish the year with a 40-0 record.

"It was fun to watch them,'' Faris told the Connecticut News' Rich Elliott. "When I left, I didn't know what was going to happen. I didn't know if I had left a mark on them or not. Then you watch and see them all step up. If there was any doubt they felt, `Forget it. We're going to play our game.' That's what UConn basketball is all about.''

As the end neared, and coach Geno Auriemma shared a long embrace with senior Bria Hartely, a wave of emotions washed over Faris.

"I had goosebumps,'' she said. "I just thought, `Wow. A year ago I was in that spot and that was me.' I knew exactly how it felt and I knew exactly how Bria felt. I could see her crying. I didn't think Coach would get as choked up as he did, but I know why. I was so proud of Bria and Stefanie (Dolson) that they could go out on that note. They seemed so young when I played with them. It was like I got to watch them grow up. It was great.''

UConn won the title during Faris' freshman year, too, and that team -- which included Maya Moore, Tina Charles, Kalana Greene and Tiffany Hayes -- went 39-0. When Elliott asked where that 2009-10 team ranks, Faris responded, "That's a question for someone else to answer."