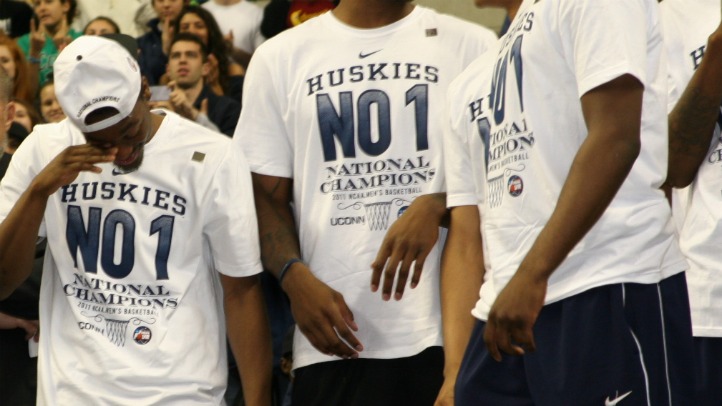 When Kemba Walker walked into Gampel Pavilion on Tuesday, the fans chanted his name, but he would break down moments later as he was awarded one of the biggest honors a UConn athlete can attain.
The star who led the Huskies to an unbelievable NCAA national title was inducted to the Huskies of Honor Wall on Tuesday.
Just hearing that was enough to make Walker breakdown.
As the bunting came down on Walker's panel on the, tears fell from Walker's eyes.
"Kemba Walker," UConn fans chanted over and over again.
"Sorry, I'm a little bit emotion right now. … I never thought I'd see this day, my name up there. I'm in great company," he said.
That great company includes Ray Allen and several others.
Walker has not said whether he will go pro or play another year, but most believe this is the end of his UConn career.
"One more year," the fans begged.
A true leader, he turned the attention back to his team and thanked the cheerleaders and the fans.
So now, Husky fans enjoy a victory and wait to see what Kemba will do next year.