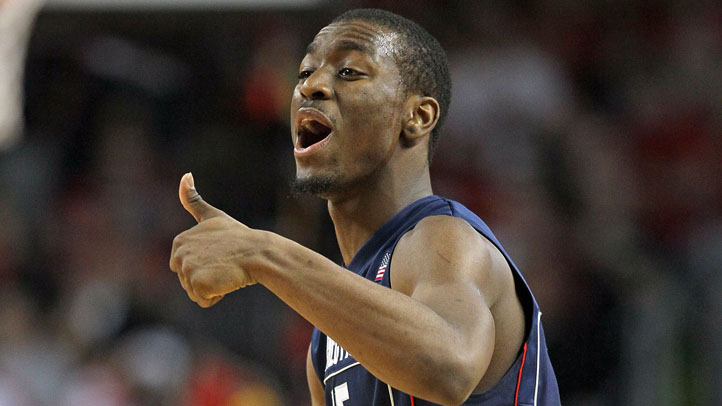 If UConn beats Butler in the NCAA National Championship game, junior guard Kemba Walker will have zero reason to return to college. Given what he's accomplished so far -- first-team conference and All-American honors, constant national recognition, a jaw-dropping 2010-2011 effort from start to finish -- it's hard to make the case that Walker should stay around for his senior season no matter what happens Monday night.

ESPN's Chad Ford ranks Walker as a top-10 NBA Draft prospect, and unless Walker loves college enough to forgo millions for another year (as Stanford quarterback Andrew Luck did earlier this year), it makes sense for him to leave.

Funny story: Kemba was asked about the possibility that he might come back to Storrs for one more year and, well, just listen: (via New Haven Register)




"If we win the national championship, I'm thinking back-to-back," Walker said somehow managing a straight face. "We'll have a great team -- we'll have the same team, actually -- yeah, if I get back to this point again it'll be fun. These guys are like my brothers so, um, yeah."

I double-checked, it's not April 1.
It sounds preposterous, I know, and I can't envision a situation in which Walker would come back, and no one would blame him, either. That said, if through forces beyond our comprehension Kemba does return for one more year, I'm pretty sure there would be a parade to commemorate the occasion. And rightly so.