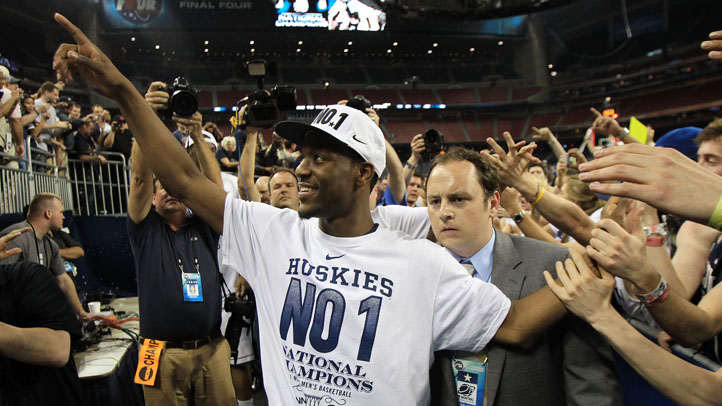 Former UConn star Kemba Walker said he was not at a New York City Nightclub that was the scene of a fatal shooting last night.
A group of New York Giants football players, along with several NBA players were inside the Juliet Supper Club the Chelsea section of Manhattan Tuesday night when a gunman opened fire, according to the New York Daily News. One person was killed and two others were injured in the shooting.
Giants players Victor Cruz, Hakeem Nicks, Aaron Ross, Antrel Rolle and tackle Chris Canty were all in the club, the paper reported. The Daily News also reported NBA players were in attendance, including John Wall of the Washington Wizards, Carlos Boozer of the Chicago Bulls, Russell Westbrook of the Oklahoma City Thunder, Chris Duhon of the Orlando Magic, and Kemba Walker, who now plays for the Charlotte Bobcats.
But on Twitter Wednesday said he wasn't there.
"I was not at the club when it was shot up. I don't even stay in NY anymore! It's just a rumor that I was there!," Walker tweeted.
He did not say where he was Tuesday night.
None of the athletes was injured in the shooting.