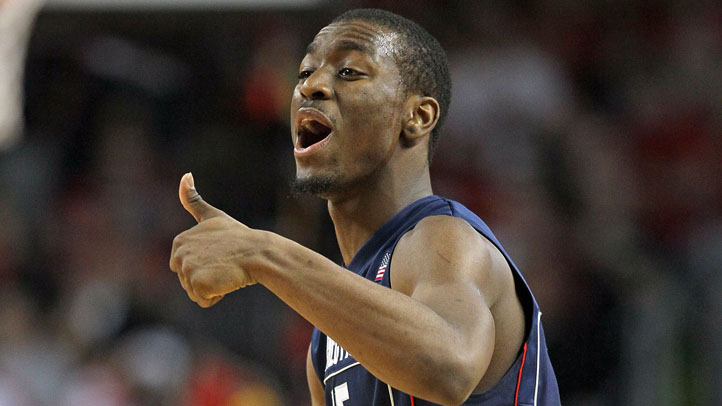 Just as UConn honored Maya Moore on Senior Night earlier this week, the university will extend the same courtesy to Kemba Walker on Saturday during the men's regular-season finale.
The difference: Walker is a junior, which is the clearest indication yet that he won't return for his senior season, instead opting to take his talents to the NBA.

Walker will be recognized, along with seniors Charles Okwandu and Donnell Beverly prior to 16th-ranked UConn taking on Notre Dame in a game that could determine if the Huskies will get a first-round conference tournament bye.

Walker hasn't officially made a decision about his future, and said he will do so once UConn's season is over. The university said Walker is on schedule to finish his degree this summer and that he will march in graduation ceremonies this May.

As for Walker's NBA aspirations, ESPN.com's Chad Ford currently has him rated the 14th best prospect and a likely mid- to late-first-round pick. While these rankings will fluctuate in the months leading up to the June draft, for now only Duke freshman Kyrie Irving is a higher-rated point guard. And according to Ford, Walker is second, one spot better than Jimmer Fredette.
For now, though, Walker is concerned with Saturday's matchup with the Fighting Irish and the impending conference and NCAA tournaments.