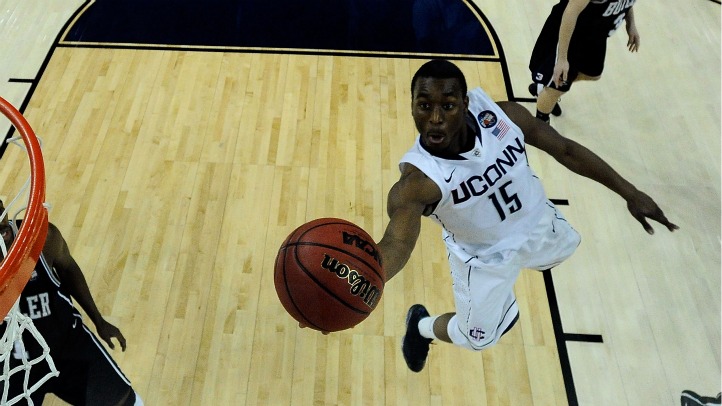 This could mean nothing, or this could mean everything. Most likely, it's the former but either way, former UConn standout Kemba Walker won't be working out for the Sacramento Kings this week. In our latest mock-draft roundup, the Kings were favored to take Walker with the seventh-overall pick.

That could still happen. For now, though, the two sides will need to reschedule the workout. Details from the Sacramento Bee:
The Kings' highly anticipated pre-draft workout that was to feature both Connecticut's Kemba Walker and BYU's Jimmer Fredette will not happen this week. Walker … will not join Fredette for the workout, which is not expected to be held before Thursday.

No reason was given for Walker's decision not to participate, but the Kings expect to have the point guard in for a workout before the June 23 draft. Fredette … and Walker are considered options for the Kings…
Walker was in Toronto Tuesday working out with the Raptors.
SB Nation's Adam Francis writes that Walker is "a realistic option for the Raptors with the fifth pick overall, and the Raps will get a chance to look at him up close in a somewhat competitive setting."

Walker spoke with reporters after his Raptors workout, and he answered the inevitable questions about being short. His response -- "I could care less (about what other people think), to tell you the truth" -- reminds us of something his mother said this spring after her son announced he was leaving UConn to enter the NBA Draft.

"…With Kemba, it's like every two or three years he spurts. Give him two years in the NBA and you are all going to be like, 'Is that the same Kemba that went to UConn?' He's going to do something different that you're not going to believe."