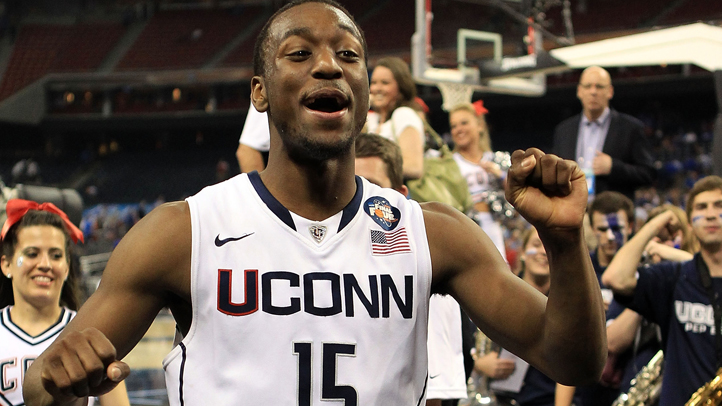 The NBA Lottery was Tuesday night and while it doesn't mean much for Celtics fans (or Knicks fans, if that's where your allegiances lie), it could have an impact on former Husky Kemba Walker's immediate future.

We have written previously on where various mock drafts had Walker playing next season (the Kings and Wizards were the early favorites).

Now that we know the actual draft order, we can speak more definitively on the matter. Or more precisely, report on others who can.

In SB Nation's latest mock draft, Tom Ziller has the Raptors drafting Walker fifth overall.

"Walker is the second- or third-best perimeter player in the draft behind Irving and possibly Brandon Knight," Ziller writes. "While Toronto needs a true point guard to get that offense going, it's hard to pass up NBA-ready leadership that a player like Walker offers. The Raptors love shooting seemingly above all else, but Walker's dribble-creation will help boost the team in the short term while the rest of the roster is sorted out."

ESPN.com's Chad Ford had Walker going fifth overall to the Kings in his pre-lottery mock draft, and he still has Walker headed to Sacramento, which now holds the No. 7 pick.

If you were wondering what former NBA point guards Magic Johnson and Mark Jackson think about the type of player Kemba will be in the pros, you're in luck: they talked about just that Tuesday night.

The NBA Draft will be held on Thursday, June 23. Until then, we'll continue to speculate because, well, we just can't help ourselves.