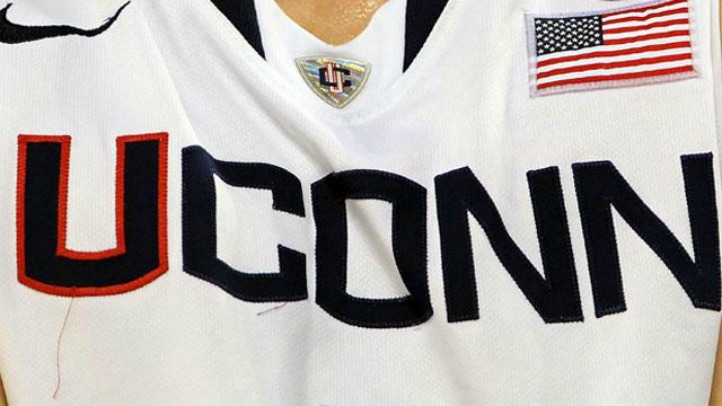 Well, well, well. It appears that, despite NCAA sanctions, the roster defections, and an aging, injured coach who is always a press conference away from announcing his retirement, the Huskies aren't going to quietly give up their place as one of the nation's best programs.

Jim Calhoun has admitted that the 2012-13 season will be "different" because the Huskies will be comprised of players both young and inexperienced. But he also expects them to be competitive and that's not just him putting on a good face for the fans and media. We really think he believes it. And why not. Calhoun's been in Storrs for a quarter-century and he's taken a backwater outfit and made it nationally relevant. (Three national titles will do that.)

And while no one denies that there could be some rough stretches (or "learning experiences" if you're a glass-half-full type), Calhoun can still recruit. The latest evidence: New York's Kentan Facey, who came out of nowhere this summer to earn scholarship offers from some of the biggest D-I programs (including USC, UCLA, Louisville, Pittsburgh, Memphis, St. John's, Providence and Rutgers).

Details via the New York Post:
Connecticut's last national championship, the longshot it was at the time, is still paying off. It may have landed them Kentan Facey.

When the rapidly-improving 6-foot-9 Long Island Lutheran forward came to New York from Trelawny, Jamaica, in the spring of 2011, he couldn't take his eyes off the Huskies as they went on an improbable run to the school's third NCAA crown.
"That was the only school I knew anything about when I came to the states," he said via the Post. "I was always a UConn fan, I always liked UConn."

So now, hours after making his unofficial visit to Storrs, Facey becomes the first 2013 recruit to commit to the Huskies.

"It just felt right at the moment," he said. "Everything was just perfect -- the situation, the campus is beautiful, the coaching staff is superb, all of that came together."

His high school coach John Buck made it sound like a relatively painless process. "Kentan is a kid who knows what he was looking for and I think he found that on his visit to UConn."

And here's the thing: if, as Calhoun suspects, the Huskies are competitive this season -- even though they're banned from the postseason -- they'll pick up other big-name recruits and by 2013-14, the NCAA sanctions will be a long-forgotten memory. Which means next summer we'll be able to focus on the truly import issues: namely, all the "is this the year Calhoun finally retires?!" talk.