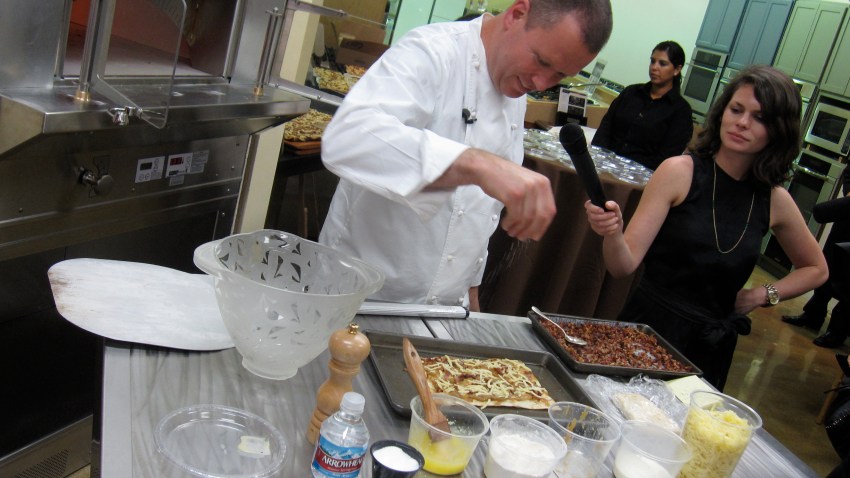 Kevin Ollie is fresh off a national title. And while the goal is to always win it all, the true measure of a program is sustained success. That explains why he's a relentless recruiter, a job perhaps made easier by the Huskies' new $32 million facility, which will be in use for the first time this season.

"(The players) have been impressed just walking in, having practice there and them taking a tour," Ollie said Tuesday before a UConn Alumni Association event. "We used to have to take them over to Burton and show them the football facility and say we were going to be moving in soon to (the new building), but it's good to have the bricks in and the walls up and have our guys even practicing there. It's tremendous for us, definitely something we can hang our hats on."

But shining new buildings don't win basketball games, which brings us to the current team -- one that will be without Shabazz Napier, and includes plenty of new faces.

' They're trying to (get adjusted) into our system, you now throwing in a couple plays, but more understanding how to play at a Level Five," Ollie explained, via the Connecticut News. "That's always hard for incoming freshmen and then with all the academics...taking care of their bodies and all the time management things that they have to make the transition with, but they are doing good. We have a lot of resources in place and hopefully they use all of them. I'm excited for them to come in and participate in the first game on the 14th (November)."

But even with Napier now gone, Ollie is confident that this team will have no trouble getting on the same page. And that starts with Napier's former backcourt partner, senior guard Ryan Boatright.

"We're going to have good chemistry," the coach said. "That's what we work on first and foremost. Have good chemistry, and everything falls into place behind that. We want to build them from the neck up, and then we'll take care of the neck down. The first thing we've got to build is mental toughness. They've got to have mental toughness, because that's what it takes to become a champion. We want to win championships every day. Everyone wants to think about the end goal. But I want to win championships every day and if we can do that, we'll be where we need to be at the end of the season. I have an obsession with getting better, and hopefully they have the same obsession that I do."

While Ollie has his own coaching style he still leans on the lessons learned for playing for Hall of Famer Jim Calhoun.

"I'm keeping the same pillars I learned from Coach Calhoun," Ollie said. "Being tough, being prepared, being able to make adjustments. And building a team that has a lot of chemistry. My job is to love the team, their job is to love each other, and if they can do that, be able to challenge each other and not take it personally, then we'll have a good team. ... There is enough talent in there."