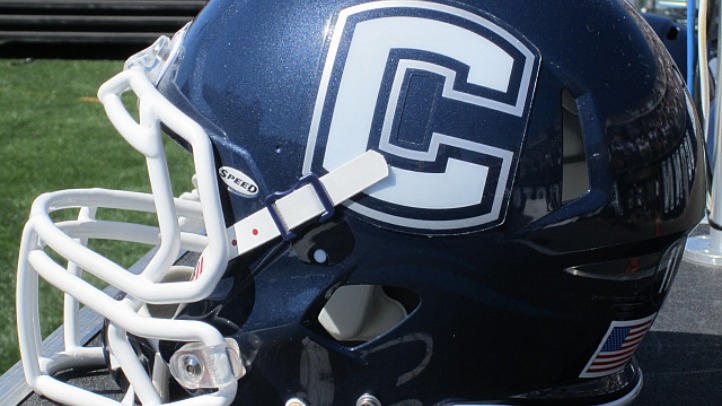 It's not exactly a ringing endorsement but then again, the Huskies football team isn't in any position to be making demands on how they're perceived publicly. Such things are decided by actions and not words, anyway. So when ESPN.com Big East blogger Andrea Adelson ranks UConn No. 5 in this week's Big East poll with this disclaimer -- "Somebody has to be here so it may as well be the Huskies, who at least have a winning record. But they won ugly once again this past weekend against Buffalo. At least it wasn't another loss to a MAC team." -- it's with the understanding that, truthfully, the Huskies haven't done much to elicit more than that.

But weekly polls are a media creation; we'd imagine such things don't keep coach Paul Pasqualoni up nights. Either way, the Huskies can improve their Big East standing with a win over Rutgers this week. And while they may not care about internet polls, the opportunity to play in a bowl game is the driving force behind everything they're trying to accomplish.

But let's not get too far ahead of ourselves. First things first: the Scarlet Knights are currently ranked 22nd in the country. We mentioned Monday that UConn's defense suffered with ill-timed lapses for the second straight week and if the team is going to have a chance against Rutgers defensive coordinator Don Brown's unit will have to play near-flawless football. This brings us to Jory Johnson and Yawin Smallwood, two Huskies linebackers recognized by Adelson's colleague, Matt Fortuna, for their performance against Buffalo.

"The linebacking duo combined for 25 tackles in the Huskies' 24-17 win over Buffalo, including 2.5 for loss. None were bigger than Smallwood's on the Bulls' final play of the game, as he stuffed quarterback Alex Zordich 2 yards short of the first-down marker to ice the victory."

We're accustomed to highlighting the play of Smallwood, Sio Moore and Trevardo Williams, but Johnson has excelled under the radar this season.

"I want to make all the plays I can," Johnson told the New Haven Register's Jim Fuller over the weekend. "All of our calls we have different guys doing different things. I just want to do all I can to help the team. Some games I'll be more active than others. As long as I am helping us win I am fine with that."

Moore acknowledges that Johnson isn't particularly vocal on the field, but he doesn't need to be to do his job well.

"Jory is one of the guys, he may not talk as much but he is going to give you everything he's got," Moore said via Fuller. "I love to see him flying around. That is what he does, he goes out there and makes plays. I have never known anybody get to the ball or be around the ball as much as Jory so he is always a good guy to play with."