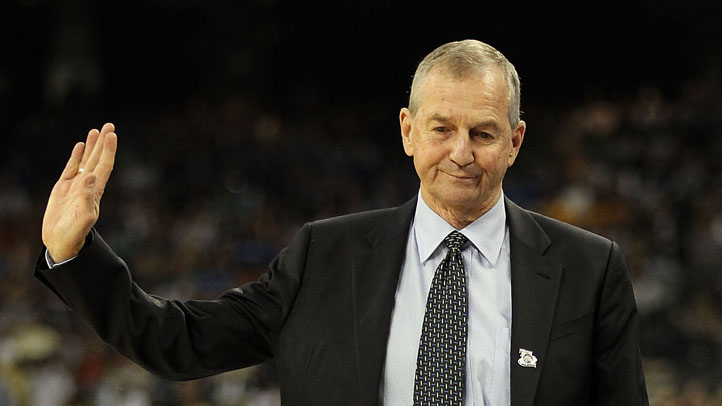 The UConn men's basketball team has had a run on good fortune in recent months, highlighted by Andre Drummond's announcement this summer that he was coming to Storrs. To make room for Drummond on the roster, one of the current players, Michael Bradley, had to give up his scholarship.

It never would have come to that if the NCAA hadn't sanctioned the Huskies for low Academic Progress Rates (APR). With three fewer scholarships, the program needed Bradley's help to get Drummond. Now, according to a report in USA Today, APR scores would have a more immediate impact on those teams who fail to meet the minimum standards.
Teams could be banned from participating in this year's March Madness if they don't reach a new academic threshold, and that threshold could be determined as soon as Friday.

At a Knight Commission on Intercollegiate Athletics meeting Monday, NCAA President Mark Emmert said that the Division I board of directors will be voting on a variety of proposals Friday, and one involves academic requirements for postseason play.
The USA Today adds that, according to Emmert, one proposal, pending approval, would immediately implement a baseline acceptable Academic Progress Rate requirement for postseason play of 900, which would include the 2012 NCAA men's basketball tournament.

The Huskies' APR score last April? 893, which led to the reduction in scholarships. It also means that if these rules had been in place last season, UConn wouldn't have been eligible for the NCAA Tournament. And who knows, that might've affected the Huskies' recruiting class (including Drummond), as well as coach Jim Calhoun's decision to return for another year.

Emmert also said that the APR requirement would be raised to 930 in 24 months, again pending approval. These APRs were calculated to target a 50 percent graduation rate.

The Hartford Courant's Dom Amore writes that the Huskies' have made progress regarding the APR, but just how much remains unclear. "We've been hearing that UConn's program had a very good score last year, so its possible they've improved. But even a perfect score of 1,000 probably wouldn't raise UConn's four-year rolling average to 900, my colleague, Mike Anthony, reported last May."