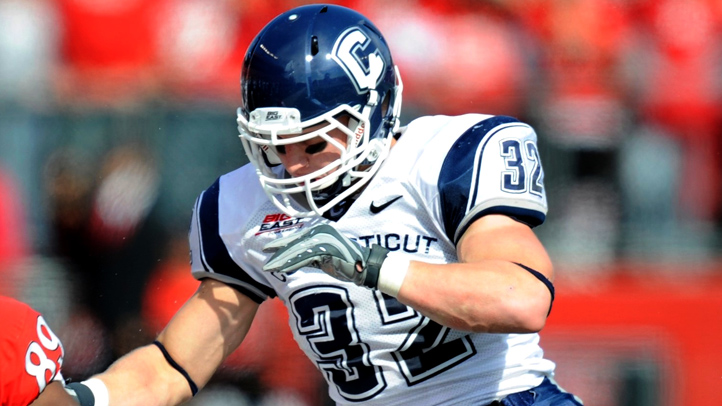 Friday, former UConn linebacker Scott Lutrus had no idea what the future held in store for a possible career in the NFL. He wasn't selected by any team in the April draft, and with the lockout firmly in place, that meant no chance to sign with a team as a free agent.
Just last week,Lutrus talked about his situation being out the outside looking in. "I'm kind of in this limbo, this period right now, just working out on my own," he said. "Hopefully soon this ends, we get it all sorted out and I get to a camp."
Lutrus's prayers were answered Monday when the NFL players ratified a 10-year deal with the owners, ending the months-long lockout. And by Monday night, the former Huskies captain had signed with the Jacksonville Jaguars.
The Jaguars open camp Wednesday, with a very excited Scott Lutrus. Now comes the hard part, trying to make the team.