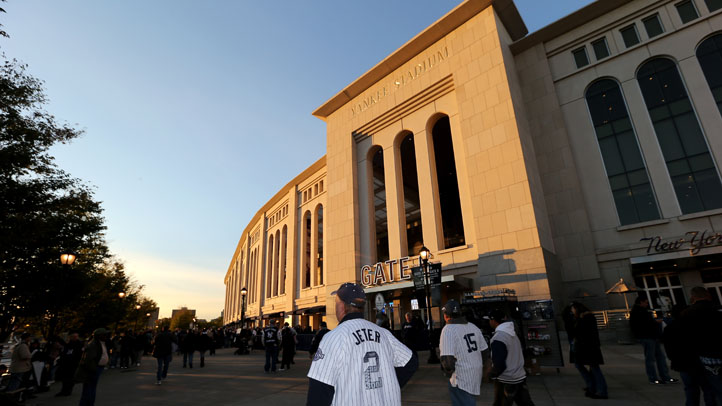 UConn athletic director Warde Manuel and new football coach Bob Diaco were at Yankee Stadium Thursday to announce that the Huskies would face Army in that same venue in the fall.

The teams are set to square off in the Bronx on Nov. 8, in Diaco's first season on the job.

"This is going to be a great series," Manuel said, via the Hartford Courant. "We're excited about opportunity to play at Yankee Stadium as well as Army coming to play us at Rentschler Field. Thanks to Yankees for putting the game together here. Conversations started about four to five months ago for this game."
Diaco added: "It's so great to represent UConn here. To be here for this is surreal."
Back in August, the news first broke that the two teams would meet at Yankee Stadium in 2014 and now it's official.
"Our goal is to play people that we look like, that have a similar-type mission that we do," Army athletic director Boo Corrigan said at the time of the five-game agreement to play in Yankee Stadium. "As you look at that, be it Rice, be it Tulane, be it Duke, be it Wake Forest, playing some of our more traditional rivals with a Colgate or an Ivy or other Patriot League teams mixed in there, it's going very well. We are excited about that. …
"As you look who it is and who West Point is, people want to play us," Corrigan said. "There's no shortage of those teams that I mentioned or bigger schools that want to play West Point. We help fill stadiums. We have a role in college football and a place in college football."
UConn and Army will also meet on Sept. 12, 2015.