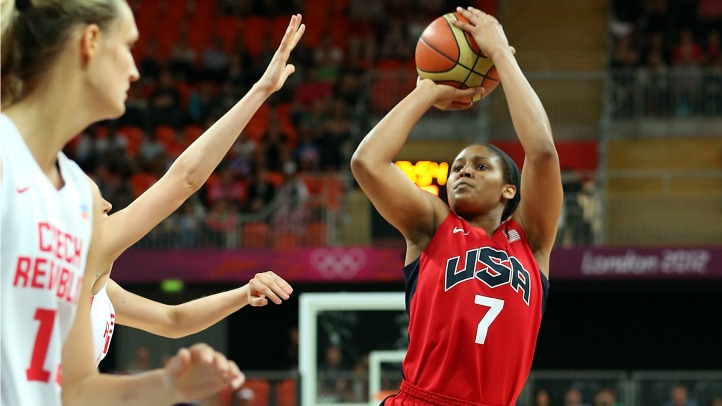 While Maya Moore can do no wrong on the basketball court -- she's been part of national championship teams at UConn, gold-medal winners in the Olympics and a WNBA title in Minnesota -- she's not immune to the stupidity that at one time or another affects us all. The only difference: when we get ripped off, the item of note isn't an Olympic ring.

The package that contained the ring was reported missing last fall from Moore's Georgia home. Luckily, the not-so-smart perpetrator tried to sell said ring at a mall, claiming to the ring was his. Details via the Atlanta Journal-Constitution:
… (A) 19-year-old man claimed a U.S. Olympic gold medalist ring was his when he sold it for $144 to a Gold Rush jeweler at Cumberland Mall, according to an arrest warrant obtained by The Atlanta Journal-Constitution. Jamaal Dontray Taylor, of a Marietta address, even showed the jeweler his identification when he sold the ring in November, according to police.

Taylor isn't an Olympian. But Moore was a member of the gold-medal winning Team USA at last summer's London Olympics. A package that was supposed to contain her ring was reported missing last fall from her Cobb County home, according to police. Thanks to a mall jeweler, that ring likely will be returned to the basketball star. The jeweler called police, who arrested Taylor on Dec. 14, according to Cobb County jail records.
The AJC adds that "Taylor was charged with theft by receiving stolen property, a felony, and theft by deception, a misdemeanor. Taylor, whose arrest violated probation in a separate case, remained in jail Tuesday night without bond."

Note to future criminals: authentic Olympic rings are worth more than $144, and a mall jeweler is the second-worst place to try to get rid of it, right after a police auction.