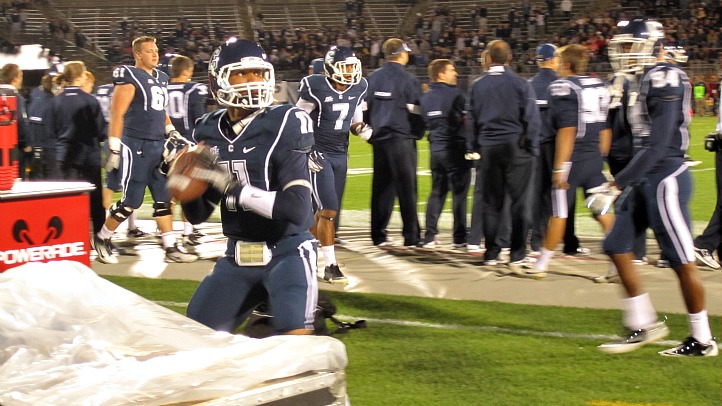 Whenever you hear about a player reporting to training camp out of shape, you immediately think of some grizzled veteran in the twilight of his career, trying to stave off the inevitable march of time. Apparently, that applies to kids in their early 20s, too.

Huskies backup quarterback Scott McCummings tore his Achilles tendon on the second day of training camp and will be lost for the season, an injury he blames in part on himself.

"Just a lot of things," McCummings said via the Hartford Courant. "Poor dieting, poor at exercise ... just bad priorities. I just didn't take football as seriously as I should have and I realized that when I came into camp. It's regretful that I've put myself in this position but with this injury I have a second chance to re-establish myself. …

"It's no one's fault but mine," McCummings continued. "I didn't prepare like I should have. The other quarterbacks did a lot more work than I did. Everyone deserves to be where they're at right now. It's a wake-up call for me in learning that I have to put in a lot more work, so this injury is a blessing in disguise, because it gives me more time to re-evaluate my priorities, get back to that grind like I used to and hopefully be able to become something a lot more significant than I was."

McCummings' forthrightness is refreshing. What this means for his football-playing future, however, remains up in the air, something the junior quarterback seems to fully understand.

"I'm not sure," McCummings said. "I have to see how it plays out. I love it here. I just don't know if there's room for me anymore."

The Huskies depth chart at quarterback includes Chandler Whitmer, Casey Cochran and freshmen Tim Boyle, Kivon Taylor and Richard Lagow.