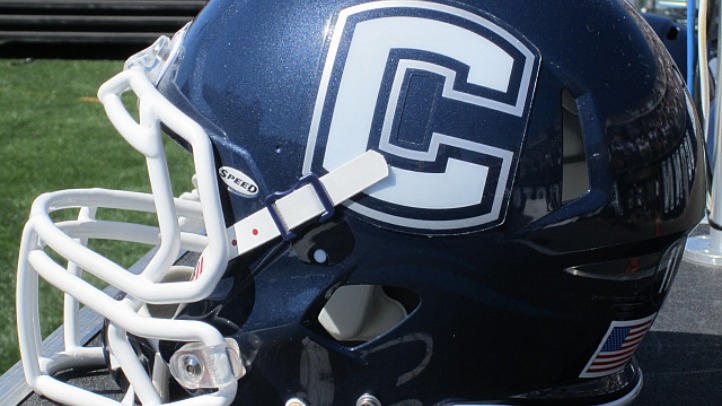 More news on the news Huskies wide receiver, Bryce McNeal, who announced over the weekend that he was leaving Clemson for UConn. The Hartford Courant's Desmond Conner caught up with McNeal on Tuesday to ask him about his decision to leave one of the nation's best programs to join a team that finished near the bottom of the Big East standings a year after a surprising BCS Bowl appearance.

"I felt UConn was the most loyal and had my best interest at heart," McNeal told Conner.

McNeal, who also visited Cal, was in the stands to watch the Huskies lose to Louisville earlier this season. UConn receivers dropped nine passes that day.

"The plays were clearly there, you could see it" McNeal said. "I think if you catch a couple of them it would have gone a long way in changing the outcome of the game that's why I think I can come in and help and help finish those plays."

We mentioned Tuesday that the Huskies are in dire need of playmakers -- Isiah Moore led the team in receptions with 43, followed by Kashif Moore (41) who will be lost to graduation -- and McNeal would certainly fill a need.

He didn't put up mind-blowing numbers at Clemson -- 19 receptions for 187 yards in 2010 and just a single reception in 2011 before he left the team -- but McNeal has potential, which is a word that describes the current state of UConn's program. Here's his high school scouting report from 2008 (via ESPN.com):

"McNeal is a sleek athlete both smooth and fluid at wide receiver. The No. 9-ranked wide receiver has a ton of offers, especially from the Midwest and Rocky Mountain region. McNeal will really fill out once he is on a collegiate strength program and daily training table. …

"McNeal possesses very good top-end speed and can separate from the defensive back who tries to play him man to man. He is especially impressive when going up for the football in traffic and across the middle. He is a slashing and explosive runner in the open field once he hauls in the pass, and yards after the catch come easy for this gifted athlete."

McNeal will join a whopping 19 commitments, including state Gatorade Player of the Year, quarterback Casey Cochran, as well as the only receiver currently headed to Storrs, Jordon Floyd.