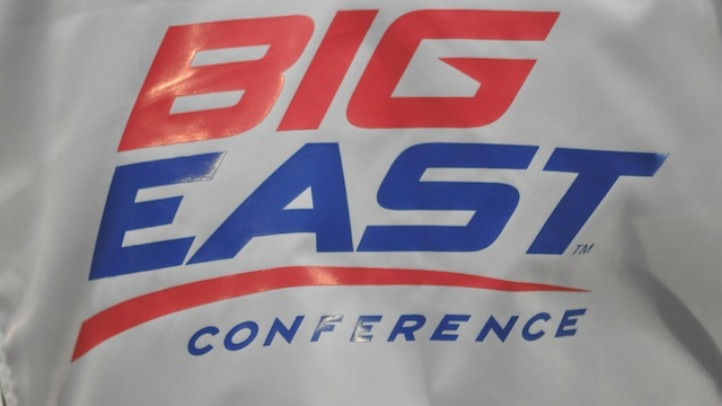 As the Big East tries to remain relevant amid conference reshufflings that have already seen three schools plan their departure (Pittsburgh and Syracuse to the ACC, West Virginia to the Big 12), reports surfaced late Tuesday that Memphis could become the latest program to join the Big East.

According to the Associated Press, Memphis athletic director R.C. Johnson said the school will hold a conference call followed by a news conference Wednesday to discuss the university's athletic affiliation.

The plan: Memphis will join the Big East for the 2013-14 season, compete in all sports (previous Big East additions San Diego State and Boise State are football-only programs). They'll become the fourth Conference USA team to make the leap, joining the Houston as well as Central Florida and SMU.

There is still much to sort out. The Big East has moved quickly to replace those programs on the way out, primarily because it wants to hold onto it's automatically BCS qualifying bid. Details via the AP:
When West Virginia, Syracuse and Pitt are leaving is still up in the air. West Virginia has sued the Big East in an effort to join the Big 12 in 2012. The Big East filed a countersuit trying to force WVU to abide by the conference's bylaws, which require a 27-month notification period for schools to depart. Big East Commissioner John Marinatto has said the league intends to hold West Virginia, Pitt and Syracuse until the summer of 2014.
But Memphis' road to the Big East isn't without a few speed bumps, too. For starters, it will be a costly move for the Tigers, a program that initially wanted to join the conference in 2005 when Louisville got the nod instead. A league spokesperson told the AP that Memphis' exit fee from Conference USA for 2013-14 is $500,000 plus their share of television rights revenue, which works out to approximately $6.13 million.

Louisville basketball coach Rick Pitino has been lobbying for the Big East to add Memphis because of its top-flight basketball program.

"I'm just hoping the Big East gets smart and does something about that and allows them to come into the league," Pitino said. "I keep getting on the pulpit and saying this: We got hurt big time and we need Memphis. Memphis doesn't need us, we need Memphis. We need Temple. We need to build up basketball again."

Pitino has been outspoken about the Big East's direction ever since there was speculation that UConn might follow Pitt and Syracuse out the door to the ACC.