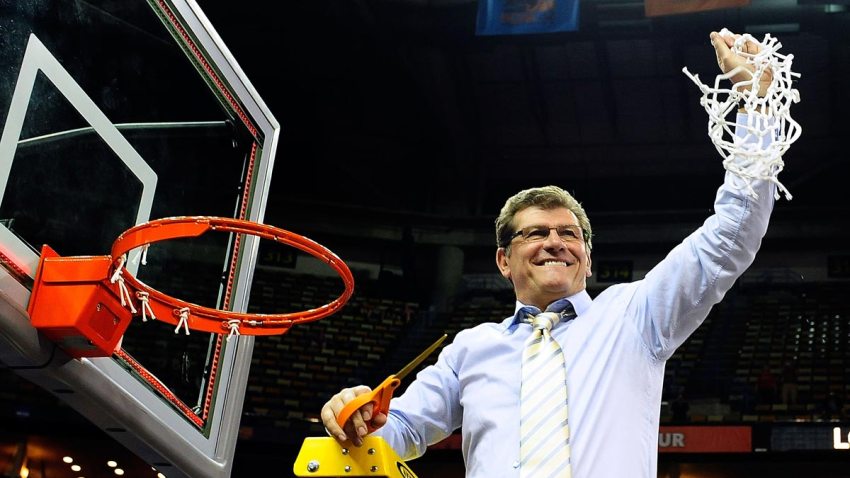 As expected, Mohegan Sun was awarded the American Athletic Conference 2015 Women's Basketball Championship, commissioner Mike Aresco announced Thursday.

The news comes on the heels of the XL Center in Hartford landing the 2015 AAC men's tournament.

"The American Athletic Conference and its member institutions are excited to return to a venue that demonstrated tremendous support for our women's basketball tournament," Aresco said in a statement. "Attendance was outstanding, the facility is first-rate, and the Mohegan Sun staff provided a great experience for our student-athletes, coaches and fans, who we know will enjoy a return visit next year."


This is the second consecutive year Mohegan Sun will host the conference tourney, which was won by the eventual national champion UConn Huskies this past spring.

"We are thrilled that we will be bringing the American Athletic Conference women's basketball tournament back to Mohegan Sun Arena," said Mitchell Etess, President and CEO of Mohegan Sun. "Our first year was a huge success. We are delighted to continue the relationship, and grow this great event moving forward."

More details via the press release:
All 11 American Athletic Conference schools will participate in the 2015 championship. The format calls for three first-round games on the first day, followed by four quarterfinal games, two semifinals and the championship game. The ESPN Networks will provide television and digital coverage of the tournament.


The 2014-15 season will be the second straight year in which the American Athletic Conference has the defending men's and women's NCAA champions in its ranks. The American was the only conference to place a team in the semifinals of the Men's Final Four, the Women's Final Four, the NIT and the WNIT last season.
In addition to dual national titles this April, the Huskies' men's and women's teams also managed the feat in 2004.