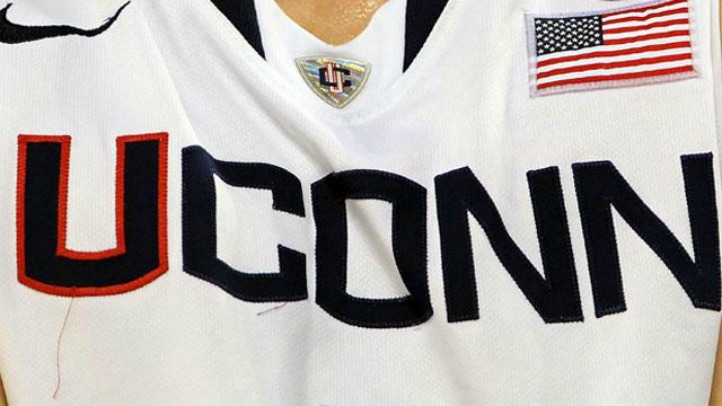 Kentan Facey eligibility situation doesn't looked to be resolved anytime soon. The short version of what's going on, via the
Essentially, Facey may be considered a high school graduate under Jamaica's school system, starting the clock on his NCAA eligibility before he moved to the U.S. and enrolled at Long Island Lutheran in 2010. Under the NCAA's "delayed enrollment rule," Facey, having played three years after leaving Jamaica, could lose two years of eligibility at UConn and be forced to redshirt this season, a year of "residency."
Here's what coach Kevin Ollie said recently about Facey.

"I think he'll be on campus in the fall," Ollie told Amore. "There are still some NCAA issues going on and I think he's providing the NCAA with some great tools to go forward. He's doing a great job. He had to take a couple of summer courses over, I think he's completed those and we're going to send those into to the NCAA eligibility center next week and hopefully we get a good outcome. I feel like everything is going to work itself out because of the dedications he's done. He has accepted the challenge and worked to put it behind him." The long version of what this means, via former NCAA compliance officer John Infante (by way of Athleticscholarships.net)
If he did trigger high school graduation back in Jamaica, then Facey would have to be evaluated under the NCAA's delayed enrollment rule. Athletes are given a one-year grace period after their actual or expected graduation to continue competing without penalty. After that they are charged one season of competition for each year they competed, plus they must serve a year in residence, i.e. a mandatory redshirt as freshmen.

Because Facey played three years after leaving Jamaica, the worst case scenario is that he loses two seasons of eligibility and must sit out the 2013–14 season. Despite the mitigation UConn believes it has, the school may be willing to meet the NCAA halfway: UConn is hoping that Facey, a 6-foot–9 forward/center, will be ruled eligible to play this year, or any loss of eligibility would be on the back end of his career, perhaps he would be eligible three years instead of four.
Infante, continued: "In formal terms, UConn may be happy with partial relief from the penalty. The school could be asking for full relief, Facey being ruled eligible to play this year with four seasons of competition remaining. But they may also be requesting an alternative penalty of losing only one season and not having to sit out this year."