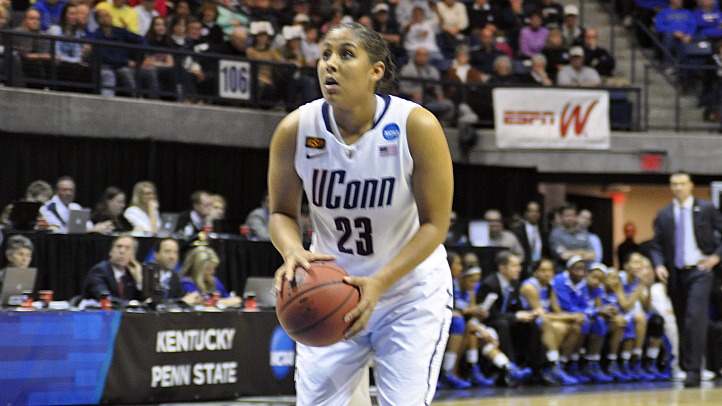 Nine days after suffering a concussion against Purdue, Kaleena Mosqueda-Lewis returned to the court for UConn's 63-48 win over Maryland. The sophomore played just 13 minutes and scored seven points, but didn't sound concerned about any long-term complications associated with the injury.

"I'm not so much worried about it," Mosqueda-Lewis said according to the Republican American. "It seems more that like (athletic trainer) Rosie (Ragle)'s worried about it. I'm letting Rosie worry about this because unless I'm breaking something and I can't play for a really long time then I'm not worried."

But concussions are tricky, especially as the medical community learns more about them. Mosqueda-Lewis admitted that the concussion she suffered nearly two weeks ago wasn't the first -- or even the second -- since coming to UConn. In addition to one she sustained at practice as a freshman, she had another this summer.

But like most athletes, Mosqueda-Lewis is focused on playing.

"I really don't want to wear a helmet," she said. "If it happens it happens, but I'm definitely not trying to wear something. But if I have to … I don't even know how I'm going to wear my hair if I have to. I'm going to have to cut a hole in the back so I can put my bun out there."

Mosqueda-Lewis is one of the Huskies' best players, but coach Geno Auriemma not only has one of the country's best teams, but also one of its deepest roster. If Mosqueda-Lewis needs more time to recover, UConn will manage in her absence.