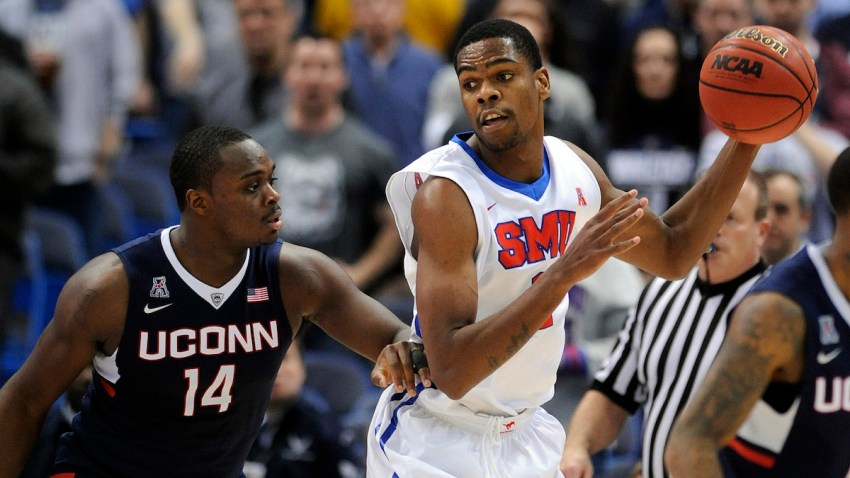 According to the mother of UConn's Rakim Lubin, the freshman will transfer.

The announcement, as regularly happens these days, was made on Twitter.

"We have officially opened Rocks recruiting for 2015-2016. I love the coaches, team, staff 'n Huskies fans but we must move on," Lubin's mother tweeted from her account, @Basketballmom18.

The 6-8 freshman played sparingly in 2014-15 and found himself in coach Kevin Ollie's doghouse early when he along with two other players were suspended during the team's trip to Puerto Rico. He averaged 1.2 points and 6.5 minutes per game.

Back in January, Ollie talked about Lubin's potential while acknowledging the reality that most freshman ride the pine -- and that transition can be a difficult one.

"I mean, I haven't played him," Ollie said at the time. "I see it in practice, where he's talking and just staying engaged. Kentan [Facey] went through it last year, where you're not playing, you can get down on yourself. I see Rock continuing to work, continuing to talk to his teammates and not get down and be on-call. It gives you the trust that I can assert him when I need him. He's not getting down on himself or pointing the finger at anybody. He's just looking in the mirror, saying, 'What can I do to help this team?' To help this team now is to be in practice and push Kentan and Amida (Brimah), and also push yourself. I was very proud of him coming in and giving us that lift the way he did."

Now it appears Lubin won't be back, which means an already-thin front court for the Huskies is even thinner. Ollie will have four scholarships available and, according to the Hartford Courant, will continue to recruit players in the '15 calls while looking at transfers and fifth-year-eligible players.