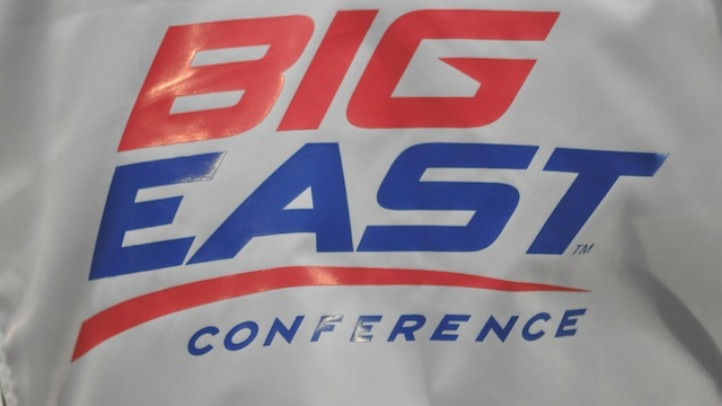 Finally, thankfully, the Big East and ESPN came to terms on a television deal. It doesn't compare to what the bigger conferences are getting but then again, the Big East is lucky to still exist. After a rocking 15 months that have been highlighted by big-name defections, this has been one of the few bright spots.

But it also means that in this ever-changing football-driven college landscape, the conference we currently know as the Big East may have to adapt to avoid extinction. Put another way: a name change (among other things) could be in the works.

Details via CBSSports.com's Jeremy Fowler
The Big East namesake was part of the television negotiations with NBC, according to a source -- a potential provision of roughly $2 million for the network to market a new name should the league sell the Big East handle to the departing Catholic 7.

The NBC Sports Network offered a reported $20-23 million per year for the Big East's media rights, but ESPN had the exclusive rights to match, which it did last week. It's uncertain whether ESPN's deal has the same provision.
Fowler sought clarification on the contract language from ESPN but had yet to get it.

Exacerbating an already tenuous situation for the conference:UConn and Cincy haven't hidden the fact that they'd like out, preferably relocating to the ACC. That instability explains, in part, the Big East's decision to get the best television deal they could.

"We're in an unusual situation right now," Big East commissioner Mike Aresco told the Hartford Courant earlier this month. "We've done the best deal that we can do at the moment. On the other hand, we're doing a shorter-term deal. It's going to be half or even a third of some other deals, and I think that's going to be significant because we think we can build an audience down the road."

Assuming, of course, the Big East can keep current members from bolting while adding new members in the process. So far, it's been a tough sell.