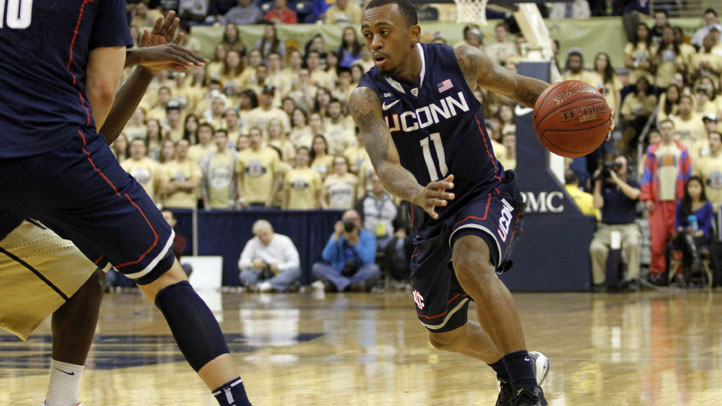 The 2013-2014 season unofficially starts this week when guards Shabazz Napier and Ryan Boatright make their way to Nike's Point Guard Skills Academy in New Jersey. We mentioned last week that several Huskies would be camping this summer -- Napier and Boatright for ball handlers, DeAndre Daniels for wing players -- and now we know the competition these guards will be facing.

The roster came out Monday night, according to the Hartford Courant, and the names include the top high school point guards, too. The participants: Dominic Artis of Oregon, Jahii Carson of Arizona State, Semaj Christian of Xavier, Justin Cobbs of Cal, Anthony Collins of South Florida, Aaron Craft of Ohio State, Olivier Hanlan of Boston College, Kevin Pangos of Gonzaga, Trevor Releford of Alabama, Markel Starks of Georgetown, and Napier and Boatright.

And if things go well at Nike, which is hosted by the NBA's Kyrie Irving, the top players will be invited to LeBron James' academy in Las Vegas next month.

"They'll have an opportunity to start building their resume early, going to the camps and having GM's right there watching them," coach Kevin Ollie told the Courant last week. "It's going to be a good year for them."

And preparations are already underway. Because any success the Huskies have this season will be contingent on just how well the guards play.