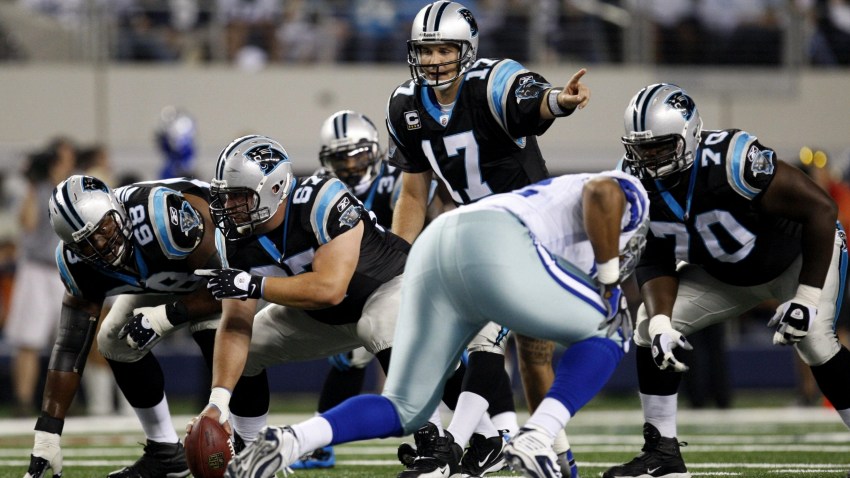 Shabazz Napier couldn't have scripted a better story. Arrives as a freshman and watches Kemba Walker lead the Huskies to a national title, two years later doesn't watch the NCAA Tournament at all after UConn is banned from it because of academic sanctions, and then returning to the top of college basketball a year later, as a senior, before riding off into the sunset, so to speak.

Next up: Preparing for the NBA Draft and all that comes with it.

"I knew, going into the tournament, before the first game, I've got to be prepared for anything, whether we lose or win," Napier said, via the New Haven Register's David Borges. "I've been preparing myself since then. I played well in the tournament, so it kind of showed how much I was prepared. But I"ve got a lot more to prepare for, a lot more to work on, because that's a big jump."

LeBron (yep, that one) even went so far as to tweet that Napier should be the first point guard taken in the draft.

"I don't social network," Napier said. "But that is definitely cool. It's just so surreal to see guys who you look up to shout you out and say stuff like that. I want people to know that, at the end of the day, they're not picking. I wish they were. But at the end of the day, I'm going to go out there and treat every opportunity I have like an interview, like it is, and hopefully their words can get inside people's heads. Maybe it'll work. But I'm gonna work, no matter what."

Napier's backcourt mate, junior Ryan Boatright, is also considering the NBA but has yet to make a decision.

"You do a little bit (pay attention to what scouts say about your NBA potential)," Boatright said. "You take the good with the bad. Everybody ain't gonna believe in you or think you're a pro. So, you've just got to take the good with the bad and have firm belief in yourself, firm confidence."

But Boatright also appreciates what it means to play for the Huskies.

"It ain't even about being the man," he said. "It's just getting to put on the UConn uniform again, just having another chance to do this again. These type of experiences drive you to want to do it again. This is something special. It felt good to be a part of this.