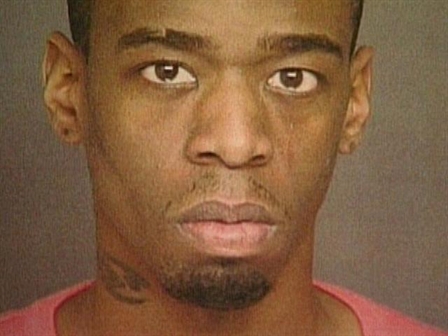 Despite the speculation that the Lakers might be interested in Kevin Ollie, the reality remains: The Huskies, fresh off their second national title in three years, are the best team in the country. And with that, come perks, not the least of which is that "NCAA Champs" makes it much, much easier to recruit some of the best players in the country.

It's not like Ollie wasn't already doing a solid job recruiting, something Jim Calhoun had great success with during his tenure. But in the cutthroat world of big-time college basketball that's even more competitive because truly gifted players rarely stay more than two years, every advantage is important. Details on the 2015 recruiting progress, via the Hartford Courant's Dom Amore:
The Huskies have two commits from the class already, in guards Prince Ali and William "Turtle" Jackson, and figure to have scholarships available for a few more.

Since the season ended, UConn coaches have been to tournaments in Kansas City and Sacramento and have had in-home visits with Jessie Govan in New York, Diamond Stone in Milwaukee and Malik Newman in Mississippi. The first two are bigs, which remains UConn's biggest need. Newman is a guard. UConn is also in on Moustapha Diagne, 6-8, from Jersey and Georgios Papagiannis, a 7-foot-1 center from Greece now playing in Pennsylviania.

Other names to watch include Allonzo Trier, who tweeted Wednesday that UConn offered him a scholarship. He's a big guard from Oklahoma City. Jalen Adams from Massachusetts, who came to First Night (as did Jackson and Govan), is another guard still very much on the radar, as is Isaiah Briscoe from New Jersey. Derrick Jones, a 6-6 small forward from Philly, may come to visit this weekend, but arrangements are not yet finalized.
It's a start but nothing's official until pen meets paper, and that's something Ollie fully understands.

"You've still got to do what you do," he said. "A couple of situations have arrived that I think arrived because of our winning and our being showcased the way we were showcased. At the end of the day, nobody has signed any papers yet."

And then the challenge is sustaining the success, which doesn't sound like it will be a problem with an Ollie-coached team.

"This was a great stepping-stone for us," transfer Rodney Purvis said recently. "The young guys coming back, we have a really young team and we're back in the gym already, we're really excited. The expectations are pretty high for us, but we're still hungry, we want to win it again. We're going to do whatever we can, get back in the gym and get back to working all over again."