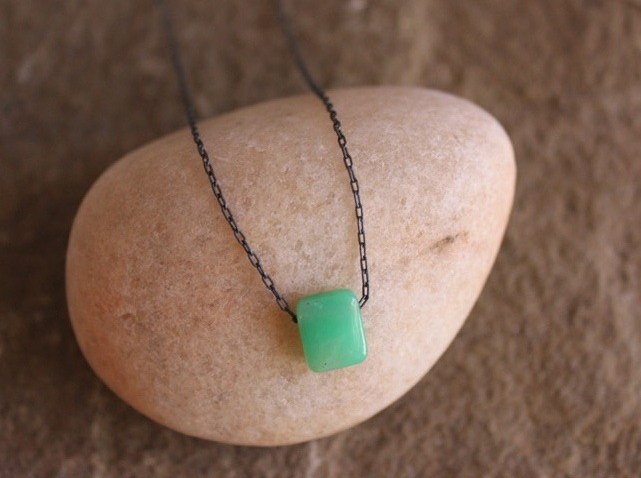 There is a natural starting point when it comes to examining the roots of the United States' women's basketball team's dominance in international competition.
It is Storrs, Connecticut.
Over the years, much of the team has been selected from the University of Connecticut's squads, which have run roughshod over the NCAA for the better part of two decades.
It was UConn players, again, playing a major role as the United States women routed Canada, 81-51, in Olympic pool play.
Five players on the U.S. roster are from the UConn program: Sue Bird, Diana Taurasi, Tina Charles, Maya Moore and Breanna Stewart. All contributed in the win over Canada, which had three alumnae from the University of Utah and a current UConn star.
Bird (a 2002 alumna) finished with four rebounds and nine assits. Taurasi ('04) had 12 points, 2 rebounds and 2 assists. Charles ('10) had a 10 point, 5 rebound, 2 assist performance. Moore ('11) filled the stat sheet with 12 points, 8 rebounds, 4 assists and 2 steals, while Stewart ('16) added 5 points and 2 rebounds for the U.S.
Kim Gaucher (née Smith) tallied 5 points, 5 rebounds and 2 assists for Canada, while Shona Thorburn recorded 3 points, a rebound and 2 assists. Both graduated from Utah in 2006 Utah. Fellow Ute, Michelle Plouffe, a 2014 alumna, had 2 assists. UConn enrollee Kia Nurse finished with 3 points and 2 rebounds for the Canadians.
In Rio, the U.S. is expected to handily cruise to its sixth straight gold, while Canada has never medaled in Olympic basketball.
UConn has gone to 17 Final Fours, and is undefeated in its 11 NCAA finals, winning championships in 1995, 2000, 2002, 2003, 2004, 2009, 2010, 2013, 2014, 2015 and 2016. Utah has gone to the Big Dance 15 times, reaching the Elite Eight once, during Gaucher and Thorburn's senior season in 2006. Utah last went to the NCAA tournament in 2011.
The five Connecticut players on the U.S. squad were members of 10 of UConn's 11 championship teams and have won a combined seven Naismith Awards for college player of the year, seven Wade Trophies for the top women's player of the year and 10 first-team All-American selections.
Moore and Taurasi are both three-time WNBA champions, while Bird owns two WNBA titles. Stewart is the only UConn player on this Olympic team not to have appeared in the 2012 London Games, and this is the fourth Olympics for both Bird and Taurasi. Bird, Taurasi, and Moore are three of seven women to win an NCAA championship, a WNBA title and Olympic gold.
The U.S. is coached by UConn skipper Geno Auriemma, who has led the Huskies to all 11 of their titles. Auriemma is an eight time Associated Press Coach of the Year, a seven time Naismith Coach of the Year, a six time WBCA National Coach of the Year and a five time USBWA Women's National Coach of the Year. He coached the 2012 U.S. team to gold in London, and was an assistant coach of the U.S. team that took home gold in the 2000 Sydney Games.
The U.S. women have drawn some criticism for their dominance, based on the claim that a lack of parity is bad for the game, a critique that has eluded the equally superior men's team. In a press availaility on Wednesday, Auriemma was having none of it, taking a shot at Republican Presidential candidate Donald J. Trump in the process.
"We live in that Trumpian era where it's okay to be sexist and degrade people that are good, just because they're the opposite sex," Auriemma said. "We are what we are. We're never going to apologize for being that good. We're never going to apologize for setting a standard that other people aspire to achieve."
Auriemma could well have been speaking of his Connecticut teams, which have set the gold standard for wonen's play for more than a decade. The modest success that the Utes have enjoyed has been largely thanks to the women on the Canadian women's team.
Utah's 2006 Elite Eight team fell to the eventual National Champion Maryland Terrapins. That Utes squad went 27-7 for the year, winning the Mountain West Conference Tournament and finishing 12th in the final USA Today/WBCA Coaches' Poll.
Gaucher was named third-team All-American that year, and finished her career with a Utah and Mountain West Conference record 2,281 points. She also tallied 1,015 rebounds in her career, making her the second Ute and first Mountain West woman to score 2,000 points and grab 1,000 rebounds. She was named Mountain West Player of the Year all four Years at Utah.
Thorburn shared Mountain West Conference Player of the Year honors with Gaucher in 2005, when she was selected as a third-team All-American.
In 2014, Michelle Plouffe was named to the Pac-12 All-Conference Team and the Pac-12 All-Defensive Team, and earned Honorable Mention to the Pac-12 All-Academic Team.
The U.S. dominated Canada 83-43 in an exhibition game in Bridgeport, Connecticut, in July. Auriemma started all five Huskies in that game, much to the delight of the home-state crowd.
"When you look at it, you have a good piece of history out there with Sue (Bird) and Diana (Taurasi) representing the early success and then Stewie on the other end," Moore told the Associated Press. "It was really cool and really cool for the fans."
Canada's Utah connection promises to continue to pay dividends beyond the Rio Games: Current Utes Paige Crozon, Emily Potter and Daneesha Provo earned spots on Canada 2016 National Development Team.